Organic Cotton:  One of the most important choices you can make for the environment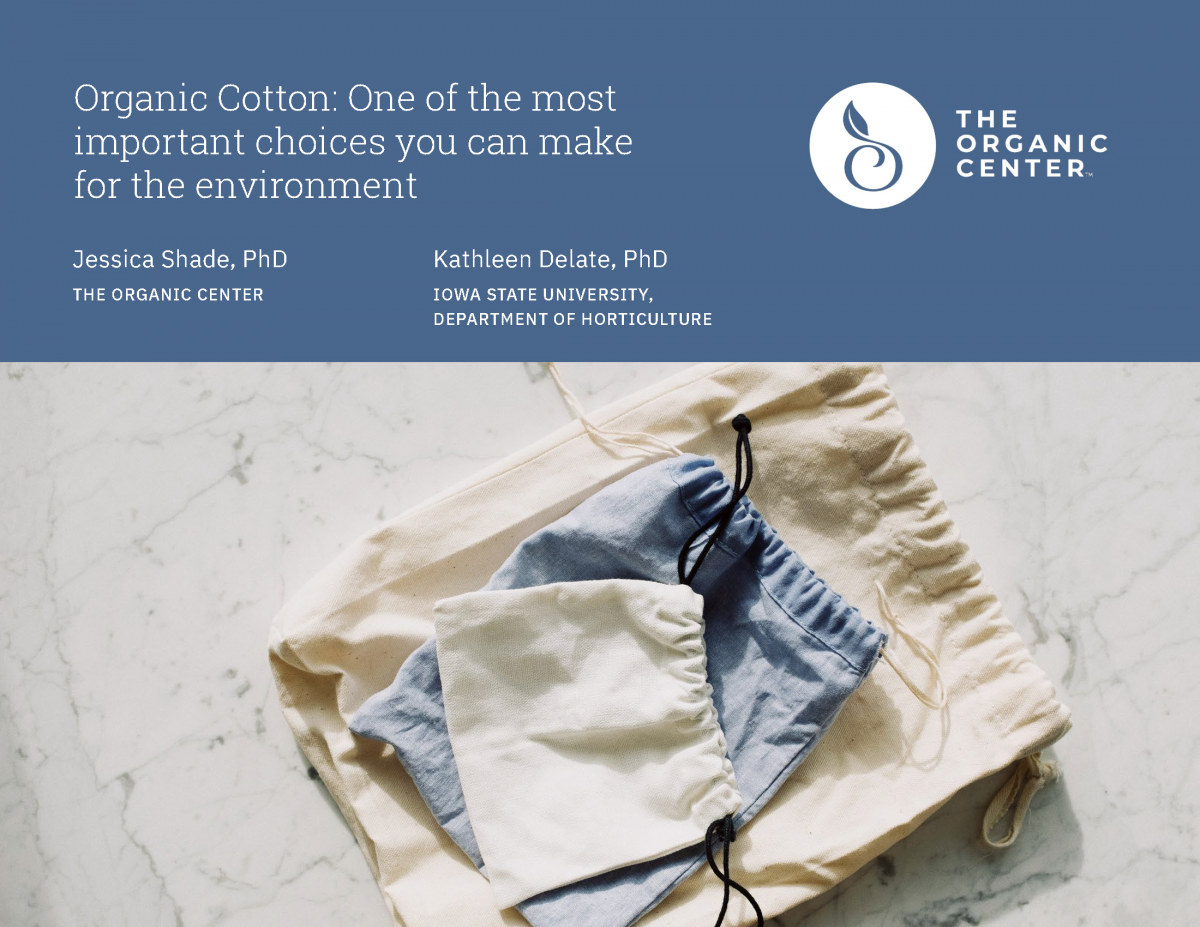 People don't always think about organic when it comes to the clothes we wear, the sheets we sleep on, the personal care items we depend on, and the mattresses in our bedrooms. But organic cotton is one of the most important choices people can make for the environment, because it supports a healthy ecosystem and prevents the use of toxic synthetic chemicals.
Cotton is one of the most widely grown crops in the world, and conventional cotton is one of the most chemically intensive crops with serious consequences for the Earth's air, water, soil, and climate – not to mention the health of farm workers and cotton processors. Organic cotton is grown, processed, dyed, and finished with methods that have a focus on building ecosystem health and reducing the use of toxic pesticides, synthetic fertilizers and hazardous processing chemicals.
This research takes a deep dive into the environmental benefits of organic cotton production, showing the importance of avoiding synthetic chemicals, the role of organic cotton when it comes to climate change mitigation, and the benefits of organic cotton to water and biodiversity.  Our scientific study, titled "Organic cotton production may alleviate the environmental impacts of intensive conventional cotton production", in collaboration with Iowa State University, shows the multitude of beneficial practices used in organic cotton, from building soil health on the farm to using non-toxic methods of textile processing.
/sites/default/files/styles/apb_slideshow/public/apb/slideshow/colorfulcotton.jpg?itok=HVVHsb6Z
/sites/default/files/styles/apb_image_gallery_thumb/public/apb/slideshow/colorfulcotton.jpg?itok=i2MOI08E
/sites/default/files/styles/apb_feature_box/public/apb/feature-box/cottonreportcover.png?itok=HhIVRFe7
/sites/default/files/styles/apb_feature_box_2/public/apb/feature-box/cottonreportcover.png?itok=PGITj4dm
/sites/default/files/styles/apb_feature_box/public/apb/feature-box/firstpage-s1742170514000258a_0.jpg?itok=a_VXhMRw
/sites/default/files/styles/apb_feature_box_2/public/apb/feature-box/firstpage-s1742170514000258a_0.jpg?itok=1HsF8RZo
Read the Scientific Paper
Read the Scientific Paper
/sites/default/files/styles/apb_feature_box/public/apb/feature-box/ce_0.png?itok=IunhIVJh
/sites/default/files/styles/apb_feature_box_2/public/apb/feature-box/ce_0.png?itok=aaIdqRU1