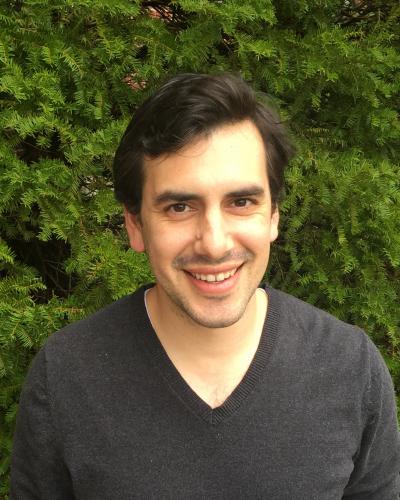 Dr. David Gonthier is an assistant professor in the Department of Entomology at the University of Kentucky. His research aims to evaluate the viability of agricultural management systems to curtail environmental problems, while maintaining farm productivity and profitability. His study locations range from the Western and Southeastern U.S. and Latin America.
Dr. Gonthier's current research seeks to:
Identify alternative pest control practices that are organic compliant, profitable, and reduce the reliance on insecticide use in crop production, with a recent focus on cucurbits, eggplants, brassicas, and small fruit.
Evaluate the economic and environmental costs and benefits of integrating poultry into organic vegetable rotations.
Optimize the profitability of small-holder coffee production in Honduras.
In addition to his research, he teaches a wide range of courses related to sustainable agriculture, including: Agroecology, Horticultural Entomology, and Wake up and Smell the Coffee! (a course all about the history, sensory analysis, and sustainability of coffee). He also runs the UK Coffee Lab which seeks to partner with growers to share profit from roasted coffee sales and educate students and consumers regarding supply chain inequalities.
Previous to his time at the University of Kentucky, he studied organic strawberries in the Central Coast of California while a postdoc at UC Berkeley and organic coffee in Mexico and Honduras, while a graduate student at the University of Michigan and the University of Toledo.