The Organic Center Participates in First-Ever Climate Day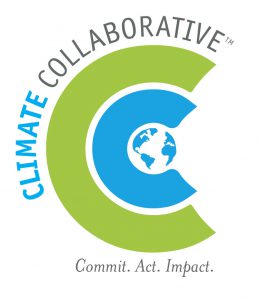 Climate change is one of the greatest threats that our planet has ever faced, but it's also the greatest opportunity we've ever had to make positive change through innovation and leadership.
The Organic Center has a proud history of successfully leading the way on research around how agriculture can help mitigate climate change and reduce greenhouse gas emissions, which is why we have been asked to participate in the first-ever Climate Day on Wednesday, March 8th at Expo West.  We will be sharing new ideas, talking about research on about proven solutions, and making connections among stakeholders interested in making a positive difference.
We will be joining other speakers providing inspirational talks, including industry visionaries and climate experts, an executive and a retailer roundtable, great music, the National Co+op Grocers Climate Awards, films, a reception, and more. We so hope that you'll join us in kicking off this inaugural event.
Climate Day is co-hosted by New Hope and the Climate Collaborative, a project of OSC2 and SFTA, and is a wonderful opportunity to share new ideas, learn proven solutions, make connections, and spread HOPE.
Join us for Climate Day at Expo West to meet industry leaders, hear expert speakers, get inspired, make connections and much more. All Climate Day events are free with your exhibit hall pass. Learn more and register here.