Speakers
Jon Bansen 
Jon Bansen loves to spread the good word about organic, grass-based farming, and he couldn't be in a better place for it. East of Oregon's Coastal Range and plenty west of the Cascades, winters are mild with about four months of rain. Usually he can start grazing sometime around late March. Summers are more Mediterranean climate-wise—no rain, extreme heat or humidity—which is much more comfortable for the cows. The Bansens farm about 600 acres that are dedicated almost entirely to pasture lush with perennial rye, brome and orchard grass, which is also generously thatched with legumes like white and red clover.  In 2017, the family made the transition from feeding little grain to feeding no grain to their cows and joined Organic Valley's Grassmilk program.  Jon also keeps busy by continuing to educate about the benefits of organic. He has shared insights and humor with varied audiences from local college students to national level audiences.  Jon provides leadership within Organic Valley's farmer-owned cooperative taking an active interest in its governance and opportunities for farmers to assist in marketing the food they produce.
Dorn Cox 
Dr. Dorn Cox serves as research director and OpenTEAM (Open Technology Ecosystem for Agricultural Management) PI at Wolfe's Neck Center for Agriculture & the Environment, a pioneer and leader in regenerative agriculture, a nonprofit research and education center, and a working organic farm on 600 acres of conserved land on the coast of Maine. Dorn also lives and works on his family's 300-acre certified organic farm in New Hampshire.  As a co-founder of the FarmOS software platform, the GOAT (Gathering for Open Ag Tech) and Farm Hack community, he is passionate about sharing open source agricultural tools, ideas information and inspiration to accelerate innovation and quantify environmental services from regenerative agriculture. In 2018 his work as a NACD Soil Health Champion was recognized with the inaugural Hugh Hammond Bennett award for excellence in conservation given by the National Association of Conservation Districts, and in 2019, Dorn was awarded the Food Shot Global Ground Breaker prize. He has a PhD from the University of New Hampshire in Natural Resources and Earth Systems Science.
Heather Darby 
Dr. Heather Darby is an Agronomist with the University of Vermont Extension. For the past 18 years, Heather has been working in partnership with organic producers to develop and deliver relevant and practical research and education to the community.  Heather and her family also own and operate a certified organic farm in Vermont. 
Earcine Evans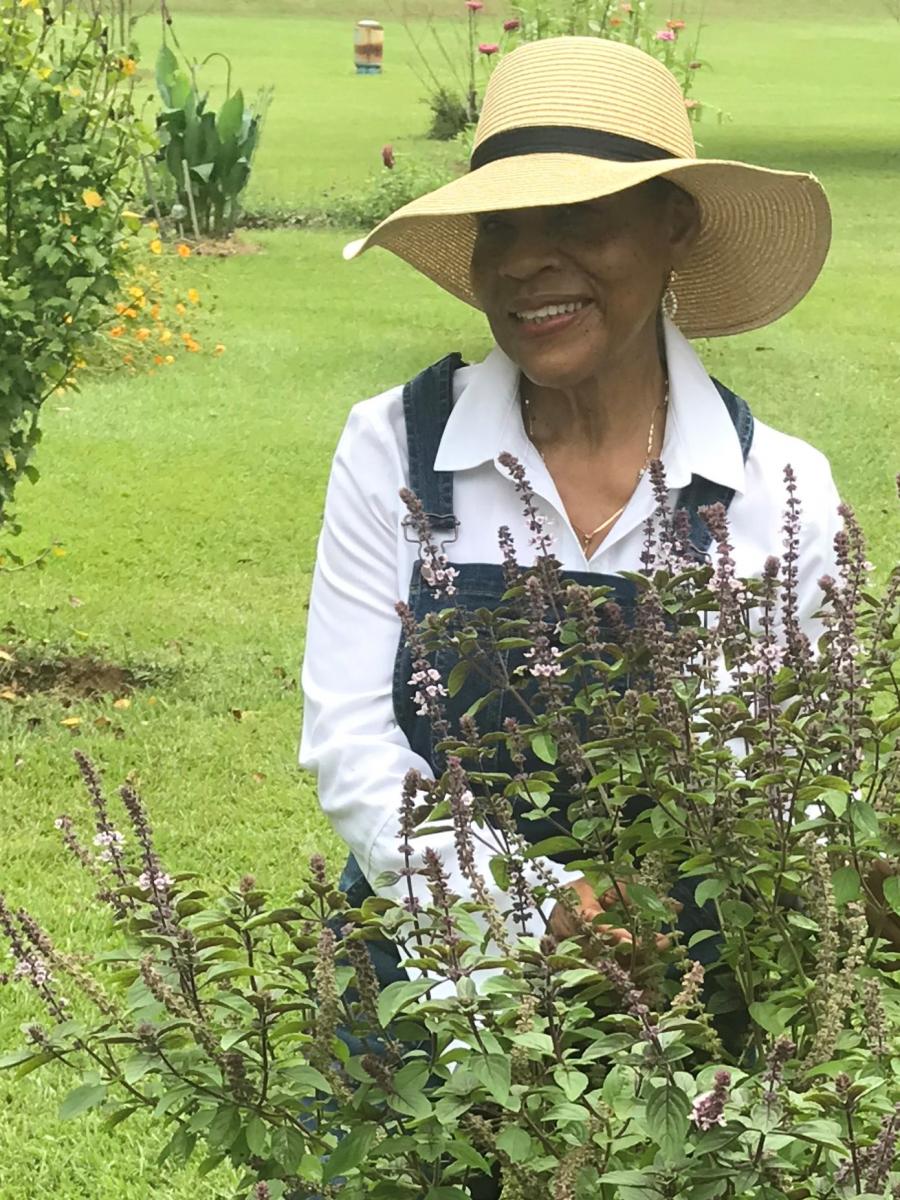 Earcine Evans is a lifelong practitioner of agricultural growing of herbs, vegetables and flowers. As an astute business woman she owned and operated two Hair salons for more than ten years. Her wisdom and expertise were brought together as she spent years researching ingredients used in cosmetology for hair products and the contents of lotions and soaps used on the body. More specifically, Mrs. Evans has and continues to do focused research with herbs and other natural ingredients that can promote health without the use of toxic chemicals and has worked with noted scientists in this field. She has created a one-of-a-kind, hand-made, scientifically validated, line of health giving products for the hair and body of creams, soaps and oils. The unique gardening and farming techniques used to grow the picture perfect herbs and flowers used in her products display the gifted healing work of her hands upon the land and in the products she creates. There are many other value-added products she devises such as immune boosting tea mixtures. Articles she has written about her work and studies have been featured in both Cosmetology and Agricultural/Farm publications. 
Julie Guthman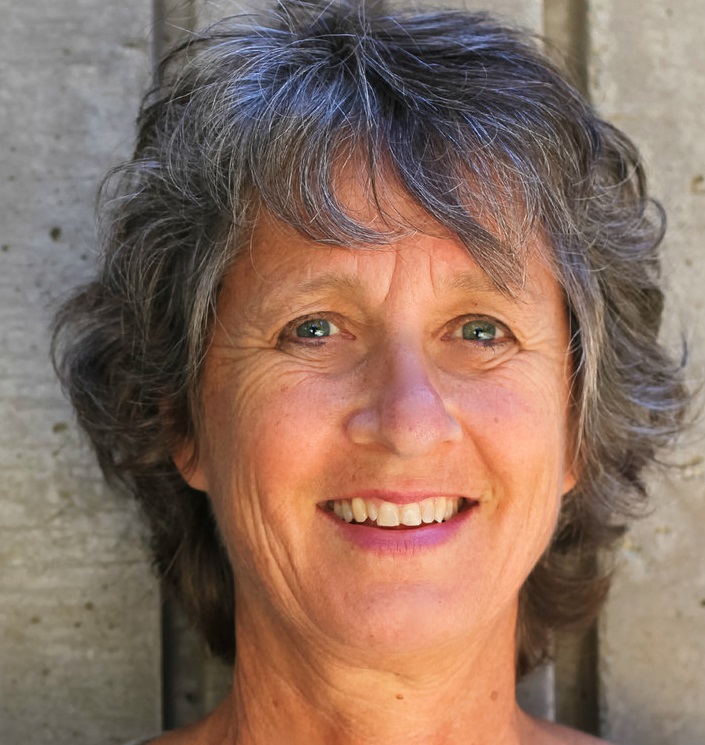 Julie Guthman holds a PhD in geography and is a professor of social sciences at the University of California, Santa Cruz, where she teaches multiple courses on the politics of food and agriculture and conducts research on food system transformation in the US.  Her publications include three multi-award winning monographs, an edited collection, and over fifty articles in peer-reviewed journals.  She is best known for her ground-breaking study of the political economy of organic farming in California, and she has also intensively examined California's strawberry industry. Currently, she is the principal investigator of the UC-AFTeR Project, a multi-campus collaboration investigating Silicon Valley's recent forays into food and agriculture, which among other questions has led her to explore the synergies and frictions between agroecology and ag tech.  Julie's research and writing has been supported by the National Science Foundation, the USDA, the John Simon Guggenheim Foundation, the Radcliffe Institute for Advanced Study, and the Rockefeller Foundation Bellagio Center. In addition, she is a recipient of the Excellence in Research Award from the Agriculture, Food and Human Values Society.
Andrew Hammermeister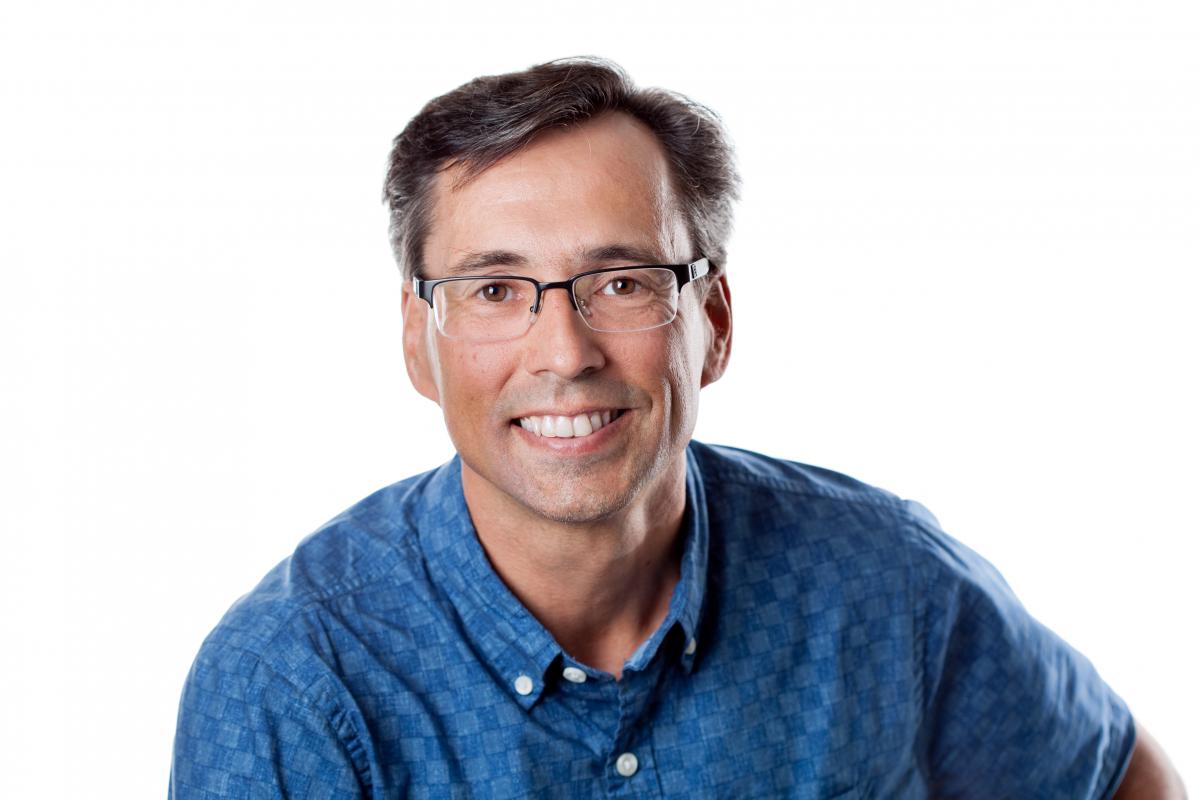 Dr. Andrew Hammermeister is the Director of the Organic Agriculture Centre of Canada (OACC) and Associate Professor in the Faculty of Agriculture at Dalhousie University, Nova Scotia, Canada. He has a B.Sc. in Agriculture specializing in Soil Science from the University of Saskatchewan, M.Sc. in Land Reclamation and Ph.D. in Applied Ecology from the University of Alberta. Andrew has worked with the OACC since 2002, collaborating in research on grain, vegetable and fruit cropping systems, exploring soil fertility and weed management. Most recently he has been studying, small bush fruits, landscape biodiversity, and applications of smart technologies to organic agriculture. Andrew is the Science Director for the Organic Science Cluster, the coordinated national initiative for organic agricultural research in Canada where he leads national organic research priority setting, coordination, and impact assessment. He sits on the national organic standards review committee and several other organic sector committees.
Wa Kou Hang 
Wa Kou Hang was born and raised in a refugee camp in Thailand.  After farming in Thailand, he and his family came to Saint Paul, MN in 2004.  In 2015, Wa Kou started backyard gardening because he loves to grow his own food. 2018, he took an organic farming class with Big Rivers Farm and I started farming with 1/4 acre, launching his business Twin Cities Green Farm LLC.  Over the last four years he has increased his farm size to 3 acres, specializing in growing Asian greens such as bok choy, yu choy sum, Chinese kale and Chinese broccoli and mustard green, with market streams including farmers markets, wholesale, Big River Farm's CSA, and restaurants. Wa Kou is also administrator of Community Gardening Groups on Facebook, a community he created to support people who love doing home gardening. 
Revathi Kollegala 
Revathi is an ethical technologist and Commons governance researcher passionate about creating equitable and empowering systems. As the Executive Director of the Regen Foundation, she is a pioneer in the field of emerging technology supporting global grassroots food systems. As a technology mentor for SEWA Co-operative Federation, she supports the agricultural cooperatives of indigenous women in India and co-leads a research network exploring responsible AI governance to create data communities for inclusion. 
Phil Larocca 
Phil Larocca received a BA degree from San Jose State University and Masters Degree from CalState University Chico. He began farming organic vegetables in early 70s. By the mid 70s he switched to apple growing becoming the first Certified Organic apple grower in the state of California. By 1982 he began farming wine grapes. Then in 1989 he opened his own winery. A true pioneer in organic apple growing, organic grape growing and organic wine making. He helped develop the NOP' (National Organic Programs rules for Organic wine.  Over the years Phil has served on many boards. At present he is a Board Chair for the California Certified Organic Farmers (CCOF). Vice Chair for the CCOF Foundation and original member of OTAs farmer Advisory Counsel. Board member and Vice Chair for the California Organic Product Advisory Board. Passed chair for the state of California OCal Program. And the organic rep to Butte Counties's mosquito abatement board. Phil holds several titles, but he is most proud of being honored with the title Master Organic Farmer and in 2017 National Organic Farmer of the Year. 
Kathleen Merrigan 
Kathleen A. Merrigan is an expert in food and agriculture, celebrated by Time Magazine as one of the 100 Most Influential People in the World in 2010. Currently, she serves as the Kelly and Brian Swette Professor in the School of Sustainability and executive director of the Swette Center for Sustainable Food Systems at Arizona State University. From 2009 to 2013, Merrigan was deputy secretary and COO of the United States Department of Agriculture, where she led efforts to support local food systems. She is known for authoring the law establishing national standards for organic food and the federal definition of sustainable agriculture. Merrigan is a board member of Stone Barns Center for Food and Agriculture, Center for Climate and Energy Solutions and a Trustee of CIFOR and ICRAF. She is a partner in Astanor Ventures and an advisor to S2G Ventures, two firms investing in ag-tech innovation. Merrigan holds a PhD in Public Policy and Environmental Planning from Massachusetts Institute of Technology, Master in Public Affairs from University of Texas at Austin, and BA from Williams College. 
Steven Mirsky 
Steven Mirsky is a Research Ecologist in the Sustainable Agricultural Systems Laboratory at the Beltsville Agricultural Research Center (BARC), Beltsville, Maryland. He is accelerating and merging precision and sustainability solutions by assembling highly coordinated transdisciplinary research, extension and education teams, commodity boards, and farmers with strong public/private partnerships. This work is quantifying how climate, soil, management, genetic and social factors interact, and provide site-specific cover crop solutions to growers. The site-specific solutions come in the form of decision support tools that make recommendations about species selection, management, and impacts on cash crop performance. Dr. Mirsky was chair of the Northeast Cover Crop Council for four years, co-leads the national Precision Sustainable Ag team, GROW, a national integrated weed management team, and a national cover crop breeding team.
Paula Ramos 
Dr. Paula Ramos is a Ph.D. in Computer Vision and Machine Learning, she has a Master's degree in Electrical Engineering and B.S in Electronic Engineering. Since 2004 she has been working as a researcher of new integrated engineering technologies, mainly in the field of Computer Vision, robotics, and Machine Learning applied to agriculture. She has deployed multiple smart, IoT, low-cost, and Edge computing technologies that can be operated by non-technical people and those without expertise in computer vision systems, in rugged and critical conditions, such as farming outdoor environments, without lighting control, with high full-sun radiation, and high temperature. The central objective of Dr. Ramos's research has been to develop intelligent systems/machines that can understand and recreate the visual world around us to solve real-world needs.
Sarah Rotz 
Dr. Sarah Rotz is an assistant professor at York University in the department of Environmental and Urban Change. Her academic and organizing work is grounded in environmental justice, with a focus on land and food systems. Her research aims to situate political economic processes – such as agri-food   industrialization, financialization, and policy – within a lens of settler colonial patriarchy and racial capitalism. She also explores the consequences of these processes for sovereignty, justice and resistance movements more broadly. Her work has focused on topics ranging from the political economy and ecology of farmland tenure and critical perspectives of big data in agriculture, to the ways that settler colonial logics and gendered narratives uphold extractive practices and relationships on the land.
Her research is often collaborative and interdisciplinary in nature, and she has a keen interest in the ethics, politics and process of research itself. In her current work, she draw from decolonial, feminist and community-based methodologies to collaboratively explore and move toward more accountable and reciprocal research relations. She also does ongoing community-based work with various organizations and campaigns including food and farmer's associations, fossil fuel divestment, as well as climate justice and food sovereignty movements.
Summer Sullivan 
Summer Sullivan is a PhD student in the Environmental Studies department at the University of California, Santa Cruz. Her research explores how the increasing use of "high-tech," digital farming devices shapes labor, social, and environmental relations. In addition, she explores the compatibility of ag-tech and agroecology within California's evolving agricultural landscape. Summer also holds an MA from the University of California, Berkeley and has worked on various community-led farming projects in California. 
Steven Thomson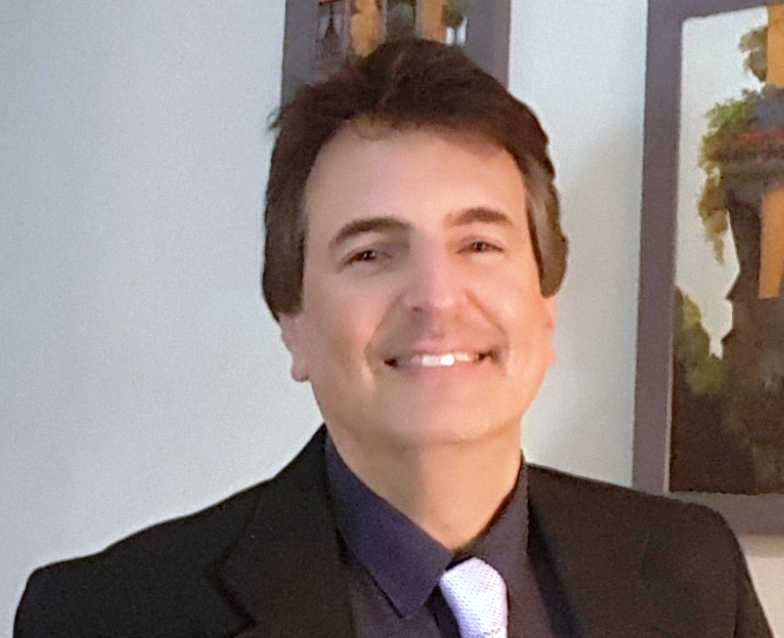 Dr. Steven J. Thomson is National Program Leader (NPL) with the USDA National Institute Food and Agriculture (NIFA). He engages Universities, other federal agencies, and industry to provide national leadership in Capacity and Competitive Grant programs. The Research, Education, and Outreach programs he leads focus on engineering processes to improve systems relevant to agriculture. These include Engineering for Agricultural Production Systems, and NSF-collaborative programs such as the National Robotics Initiative, Cyber-Physical Systems, and AI Institutes.  Dr. Thomson has background in applied statistics, aerial application of crop protection materials, irrigation management, water balance and crop modeling, decision support systems, sensing systems and electronics, precision agriculture, and agricultural safety. Dr. Thomson was Associate Professor at Virginia Tech where he received the Alpha Epsilon Award for his Research and Extension program and Outstanding Faculty Award in the BSE Department, primarily for instruction. He was Lead Scientist with the USDA ARS and before joining USDA-NIFA in 2016. He has authored or co-authored over 100 publications, two book chapters, and several Extension publications and software. 
Moderators
Danielle Nierenberg
In 2013, Danielle Nierenberg co-founded Food Tank with Bernard Pollack, a 501(c)(3) nonprofit organization focused on building a global community for safe, healthy, nourished eaters. Food Tank is a global convener, research organization, and unbiased creator of original research impacting the food system. She has an M.S. in Agriculture, Food, and Environment from the Tufts University Friedman School of Nutrition Science and Policy and spent two years volunteering for the Peace Corps in the Dominican Republic. Danielle is the recipient of the 2020 Julia Child Award.
Jeff Schahczenski
Mr. Jeff Schahczenski is an agricultural and natural resource economist with the National Center for Appropriate Technology (NCAT) and he has worked on whole farm revenue and crop insurance generally for 13 years including development of the Adjusted Gross Revenue Lite Wizard. He wrote and help develop a NIFA, Organic Research and Extension Initiative project entitled, Is Organic Farming Risky: Overcoming and Understanding Crop Insurance Barriers to Expanding Organic Food Production and Markets, which in part undertook an extensive analysis of the Whole Farm Revenue Protection policy.  Currently awarded a NIFA Beginning Farmer and Rancher Grant which will provide opportunities for beginning farmers and ranchers to explore the organic option in five states of the Northern Great Plains.
This work is supported by the USDA National Institute of Food and Agriculture, AFRI project #2020-67021-33116.