Jade Algarin 
Jade M. Algarin (she/they) is a Soil Conservationist with the USDA- Natural Resource Conservation Service (NRCS), Training Lead for Somos Sunrise, the Latine-wing of the Sunrise Movement, and a board member of the Common Group Food Cooperative. Their work aims to uplift and center the experiences of frontline, marginalized, and agricultural communities in our collective understanding of the climate crisis and the fight for a Green New Deal.
Crystal Arsenault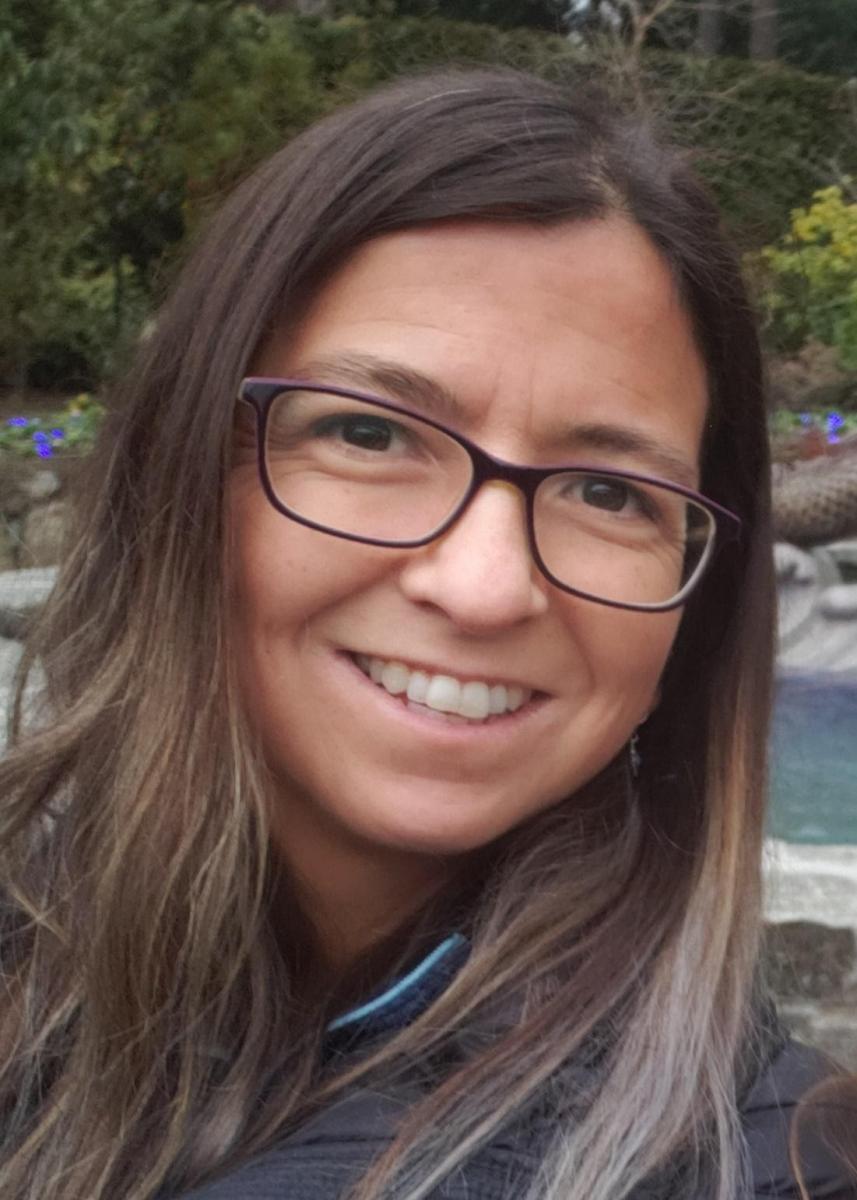 Crystal Arsenault has been the Administrative Director for the Islands Organic Producers Association in BC for the past 6 years.  Previously owner/operator of a certified organic farm and volunteer on the Certification Committee.  Project Lead and Technical Advisor for Organic BC to develop iCertify, an online organic certification application / renewal program and accompanying administrative CRM.  Product Manger, Organic Consultant, UX designer for UBC's LiteFarm application, a farm management software designed to capture and export information needed for Organic Certification.  Terra Ethics organic consultant for Equity in Regenerative Agriculture toolkit. Having been a farmer as well as working in tech design, Crystal has a unique perspective on challenges faced by both industries as we try to unite the two in order to capture sustainable farm management practices that can promote efficiency, research and a healthier environment.
KaZoua Berry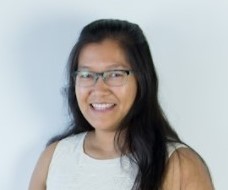 Mrs. Berry holds a Master of Science in Exercise Science and a Master in Nutrition Education with an interest in Food Policy. She has experience farming with her family who are all immigrants and have started farming with her husband this year. She coordinated the 16th Annual Emerging Farmer's Conference which provided education and workshops for beginning farmers throughout MN and many other states in the US. It was the conference's first virtual programming. Big River Farms, a program of The Food Group of MN, is an incubator land-access based training program with a core focus on helping New American and BIPOC farmers learn organic farming practices, business planning, and access to markets. She is currently the program manager of Big River Farms.
A-dae Romero-Briones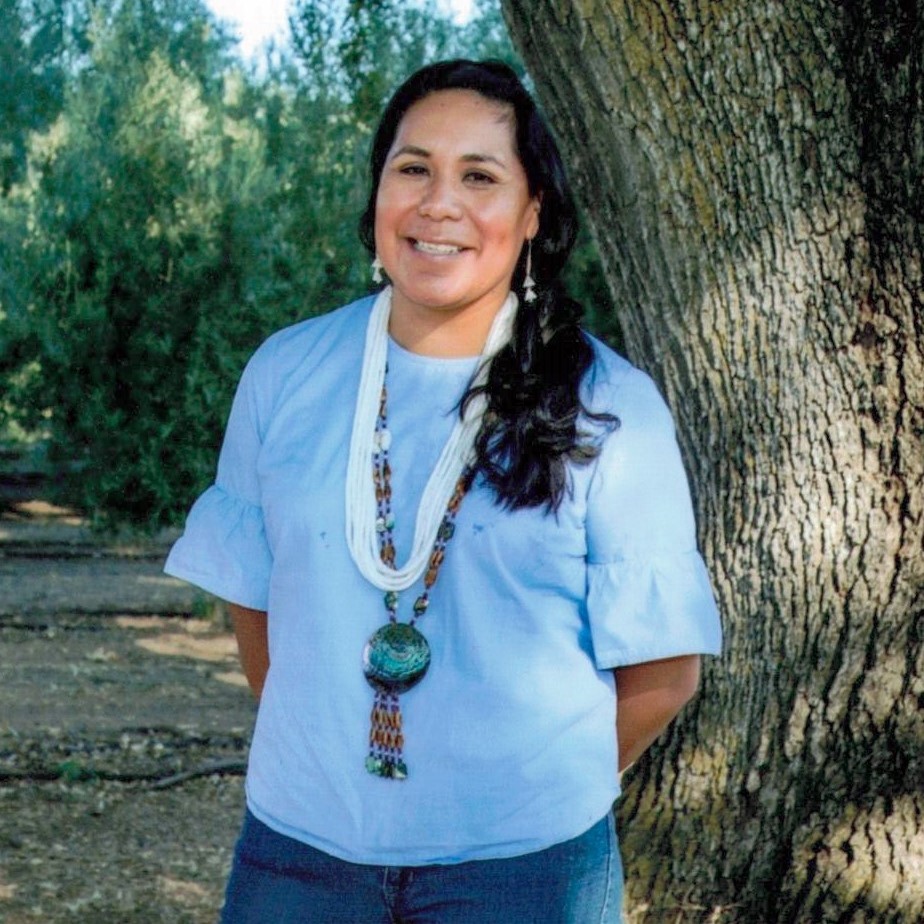 A-dae (Kiowa/Cochiti) was born and raised in Cochiti Pueblo, New Mexico and comes from the Toyekoyah/Komalty Family from Hog Creek, Oklahoma on the Kiowa side.  Mrs. Romero-Briones works as Director of Programs-Native food and Agricultural Program for First Nations Development Institute and Co-founder/director of the California Tribal Fund.  She is formerly the Director of Community Development for Pulama Lana'i.  She is also the co-founder and former Executive Director of non-profit for Cochiti Pueblo, New Mexico.  Mrs. Romero-Briones worked for the University of Arkansas' Indigenous Food and Agricultural Initiative while she was getting her LLM in Food and Agricultural Law. She wrote extensively about Food Safety, the Produce Safety rule and tribes, and the protection of tribal traditional foods.  A U.S. Fulbright Scholar, Ms. Romero-Briones received her Bachelor of Arts in Public Policy from Princeton University, and received a Juris Doctorate from Arizona State University's College of Law, and LLM in Food and Agricultural Law from the University of Arkansas. President Obama recognized Adae as a White House Champion of Change in Agriculture. She formerly sat on the National Organic Standards Board (2016-2021) and the Sustainable Ag and Food Systems Funders Policy Committee and a steering committee member for the Funders for Regenerative Agriculture.  She is a member of the California Foodshed Funders group. And board member at the California Institute for Rural Studies.
Laura Demmel Gilmer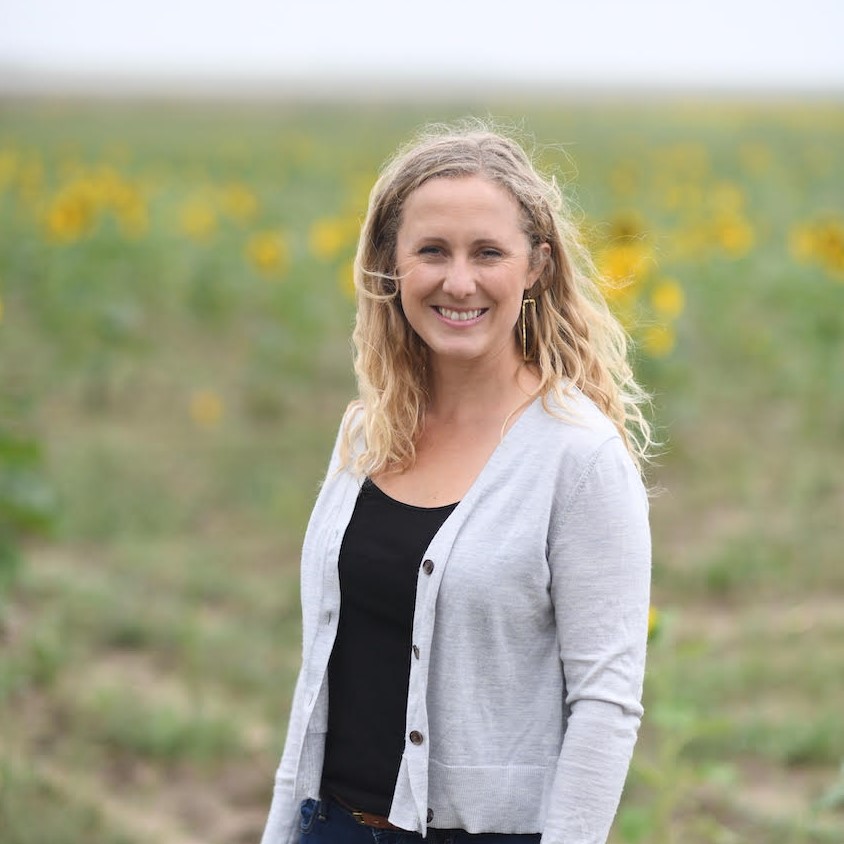 Laura Demmel Gilmer is the Head of Global Community & Operations, Open Technology Ecosystem for Agriculture Management (OpenTEAM) initiative, facilitated by Wolfe's Neck Center for Agriculture & the Environment. She supports the operational and facilitation structures necessary to support collaboration between OpenTEAM's expanding global community participants. OpenTEAM brings together farmers, ranchers, researchers, government agencies and other stakeholders to support farmers in improving soil health regardless of farm type, scale or production system through a suite of technology tools.  Prior to Wolfe's Neck Center, Laura directed development efforts at the National Association of Conservation Districts. She has held positions at National Farmers Union, the MSU Leadership Institute, and the U.S. Peace Corps-Moldova. Laura has a BS in Agricultural Economics from the University of Nebraska-Lincoln. Laura lives near Rosedale in southwest Virginia, where her husband manages Stuart Land & Cattle Company. In her free time, Laura enjoys hiking, biking, gardening, cooking, and farming with her husband in Russell County.
Samir L. Doshi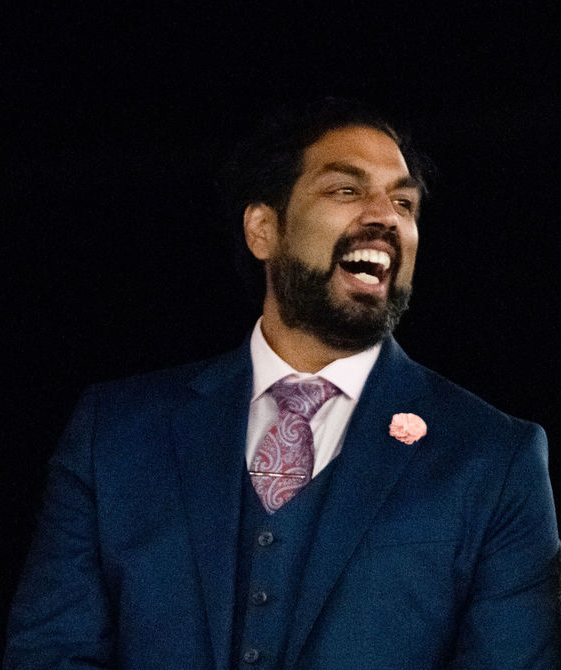 Dr. Samir L. Doshi is an organizer working on the intersections of food and land sovereignty, climate justice, worker justice. He continuously tries to center anti-racist, anti-patriarchal, anti-imperialist, and anti-exploitation practices in any space where he shows up. He is also a Race and Technology Practitioner Fellow at Stanford University's Digital Civil Society Lab. Samir will be the incoming Director for a new program at CS Fund working on a Just Transition for communities by focusing on an intersectional approach to Rights and Governance, Food and Land Sovereignty, Emerging Technologies, and more. Previously, Samir also worked for Obama Administration as a Senior Scientist and Deputy Division Chief for the US Agency for International Development, where he led the Agency's programming on agile development, responsible data and disaster/emergency feedback systems so programming could be more responsive and adaptive to community needs on the ground. Samir has held teaching and research appointments at the University of Cambridge, the Stockholm Resilience Centre, the Santa Fe Institute, and as a Senior Fulbright Scholar at Jawaharlal Nehru University. Prior to his academic career, Samir worked as an environmental engineer and humanitarian responder for local organizations and indigenous communities around the world in dozens of countries on six continents. He has also worked and facilitated extensively on issues of racial, gender and intersectional justice for communities pushing for a Just Transition. Samir's Ph.D. specialization was in Systems Ecology, with a focus on how communities can develop a regenerative economy by regenerating degraded ecosystems. He has a M.Sc. in Community Development Economics, and a B.Sc. in Computer Systems Engineering. 
Wade Miller 
Wade Miller is the Senior Director of Farm Resources at Organic Valley / CROPP Cooperative. He began his career as a farm lender in 1987. After 26 years in lending, he joined CROPP Cooperative. As the Senior Director of Farm Resources he leads a department of professionals providing expertise in organic farming practices, organic certification, farm sustainability, farmer engagement, and farm business.
Pablo Munoz Ledo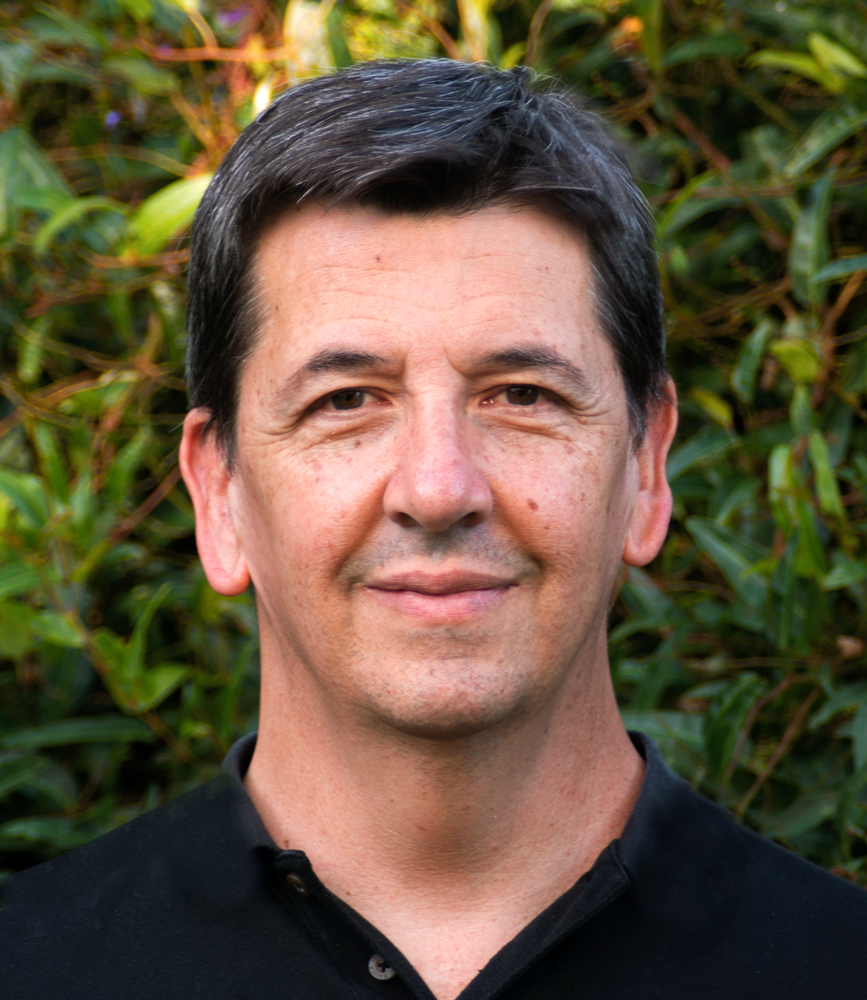 Pablo is formerly the founder and leader of an integrated marketing group in Mexico City, in the early 90's Pablo relocated in a small farm close-by. He founded Aires de Campo (Mexican organic label) in 2001. Five years later he left the company and devoted my time entirely to lead a non-profit organization called Bionexos. In the following years, as a purpose-driven product design/ marketing consultant, Pablo helped large Mexican sustainable farming cooperatives and associations launch their products in European markets and developed their own overseas distribution companies. He also initiated a consumers' organic food hubs cooperative model based on the principles of direct local sourcing, the first in its kind in Mexico. After relocating with his family in San Francisco Bay Area, summing-up all of his abilities and experiences he founded LookINTO, a digital story-sharing platform to create deep engagement between purpose-driven producers and conscious consumers. Pablo serves in the Board of Directors of the Agricultural Institute of Marin (AIM) and is the vice president of the recently founded Regen1 Alliance, a multi stakeholder nonprofit organization created to equitably and inclusively accelerate the transition to Regenerative Agriculture and to catalyze regenerative transformation.
Erik Nicholson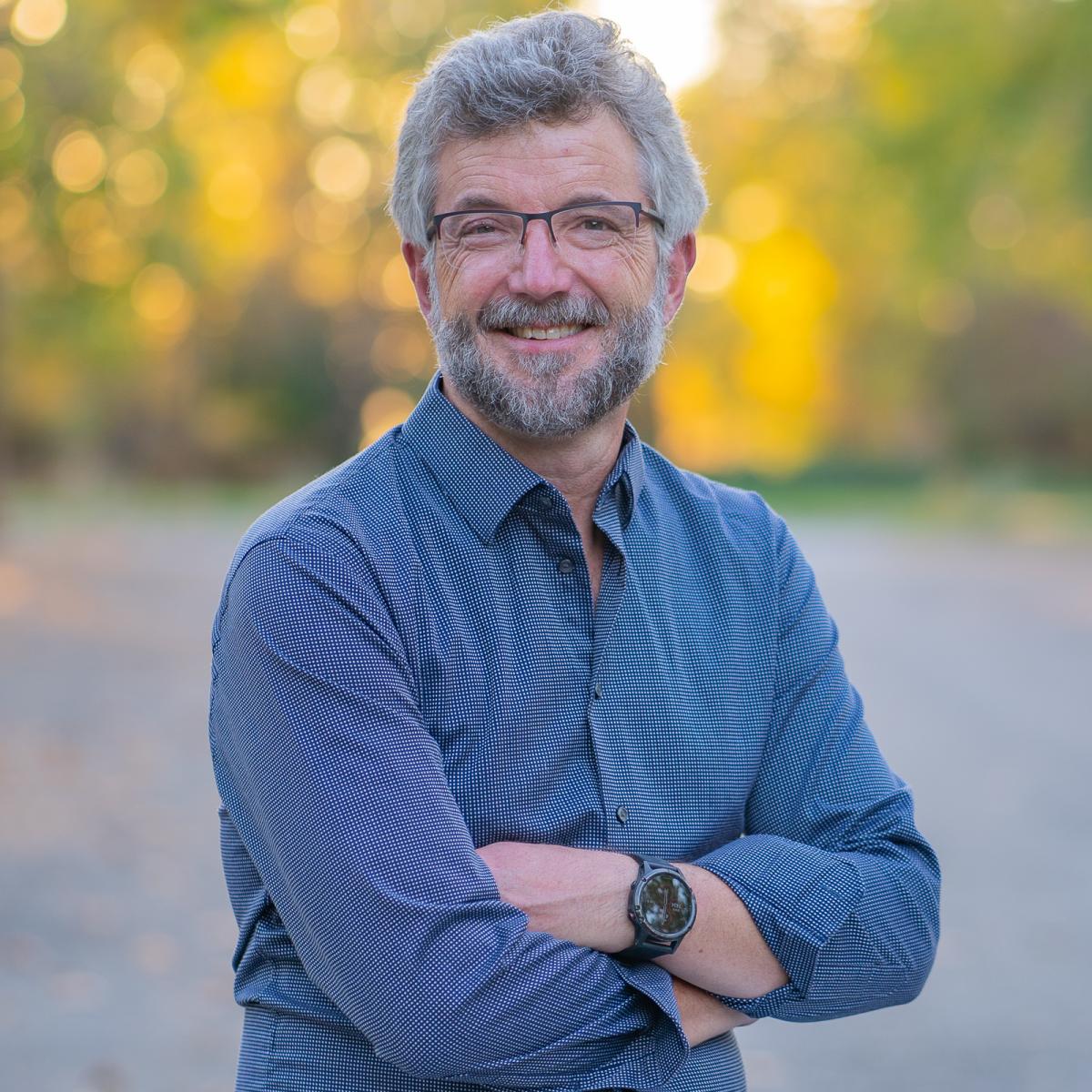 Erik Nicholson has spent his life working in support of farmworkers. He currently is the Founding Partner of Pandion Strategy, a consultancy focused on creating worker centered solutions for agriculture. He has worked extensively on labor trafficking, supply chain engagement, policy and equity for the essential women and men who work in the fields, both in the United States and globally. Prior to his work at Pandion, Erik worked 18 years with the United Farm Workers, and prior, 12 years with PCUN, a farmworker union in Oregon. During this tenure with the UFW, he helped co-found the Equitable Food Initiative (EFI), a multi-stakeholder certification and training program focused on farm labor, food safety and environmental stewardship issues. He also helped to found CIERTO, a non-profit dedicated to the identification, training and dispatch of agricultural guest workers in an ethical and transparent manner. Erik is currently looking at the impact of digital community on rural communities, jobs, equity and power. He's working with a multi-stakeholder group to create strategies to disrupt those who look to disrupt agriculture. He's been a featured speaker at numerous national and international conferences, including Stanford University's Tech and Racial Equity Conference held earlier this year. Erik has a B.A. from Duke University. He is fluent in Spanish and is based in Richland, Washington.
LaKisha Odom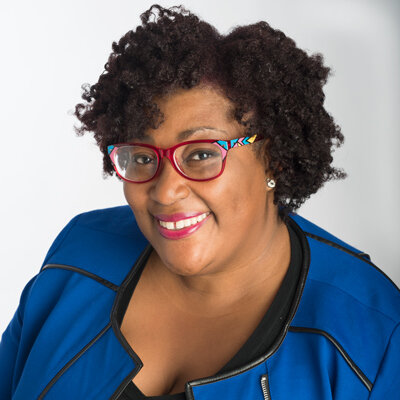 Dr. LaKisha Odom joined the Foundation for Food & Agriculture Research (FFAR) in September 2016 as a scientific program director to pursue her commitment to promoting the use of innovative science and interdisciplinary thinking to tackle today's complex challenges in food and agriculture. She is also committed to cultivating increased diversity in a new generation of food and agriculture scientists. Odom developed her passion for the inter-sectional space of research and policy while working at the US EPA in the Office of Research and Development and the Office of Solid Waste and Emergency Response's Brownfield's Redevelopment Program. In her academic career at Tuskegee University, she continued to seek out opportunities to work in interdisciplinary and collaborative science, as a CREATE-IGERT fellow and as a researcher at Teagasc Research facility in Carlow, Ireland. She then had the opportunity to combine her passion for interdisciplinary innovative research and policy when selected to serve as an early career intern for the Public Policy Board of the American Phytopathological Society. In 2013, Odom became an American Association for the Advancement of Science and Technology Policy Fellow at the US Department of Agriculture Biotechnology Regulatory Service, where she managed a diverse portfolio which included working with the OECD Working Group for the Harmonization of Regulatory Oversight in Biotechnology. Odom received her bachelor's degree in environmental science from Tuskegee University, her master's degree in environmental resource policy from The George Washington University and her doctorate in integrative biosciences from Tuskegee University.
David Selassie Opoku
David Selassie Opoku is a farmer and technologist from Ghana working at the intersection of food systems, technology, and education. He is a co-founder of Growing Gold Farms, a family farm business based in Ghana.  His work has focused on making data and technological skills accessible to journalists, advocacy organizations, entrepreneurs, academic institutions, and governments in resource-constrained contexts in over 30 countries across 5 continents. He has worked in data and technology roles with UNICEF's Vaccine Delivery Program, Meltwater Entrepreneurial School of Technology, Open Knowledge Foundation and Open Contracting Partnership. He currently leads the Data Literacy Program at HelloFresh in Berlin.
Jacki Martinez Perkins
Jacki Martinez Perkins works for the Maine Organic Farmers and Gardeners Association (MOFGA) as their dairy and livestock specialist. One of her roles is to manage scheduling and payments for MOFGA's Shared-Use Farm Equipment Pool. This program allows participants to rent available equipment at low cost, and without the need to maintain said equipment. 
Karen Washington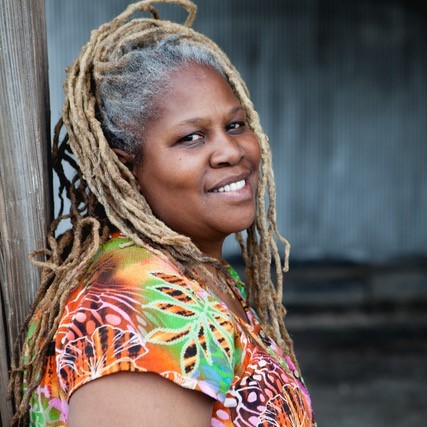 Karen is a farmer and activist. She is Co-owner/Farmer at Rise & Root Farm in Chester New York. An activist, food advocate; in 2010, Co- Founded Black Urban Growers (BUGS) an organization supporting growers in both urban and rural settings. In 2012, Ebony magazine voted her one of their 100 most influential African Americans in the country and in 2014 was the recipient of the James Beard Leadership Award. Recently in 2020 Essence magazine name Karen one of their Essential Heroes recipient. Karen serves on the boards of the New York Botanical Gardens, Soul Fire Farm, the Mary Mitchell Center, Black Farmer Fund, and Farm School NYC.
Brian Williams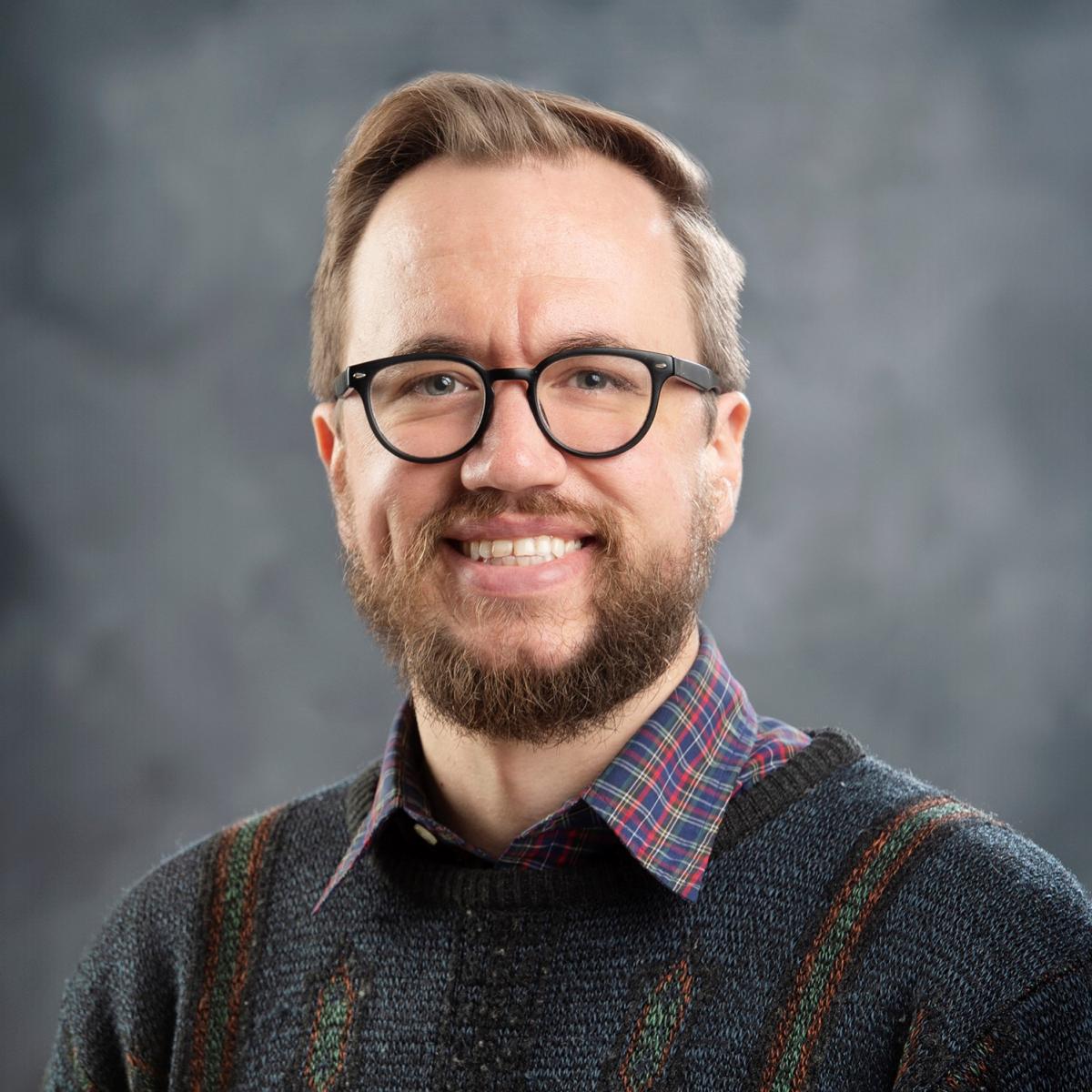 Brian Williams is an Assistant Professor of Geography in the Department of Geosciences at Mississippi State University.  His research traces the political, cultural, and ecological dimensions of agricultural and environmental change in the United States South, and in particular the relationship between plantations, pesticides and contemporary industrial agriculture.
Amy Wu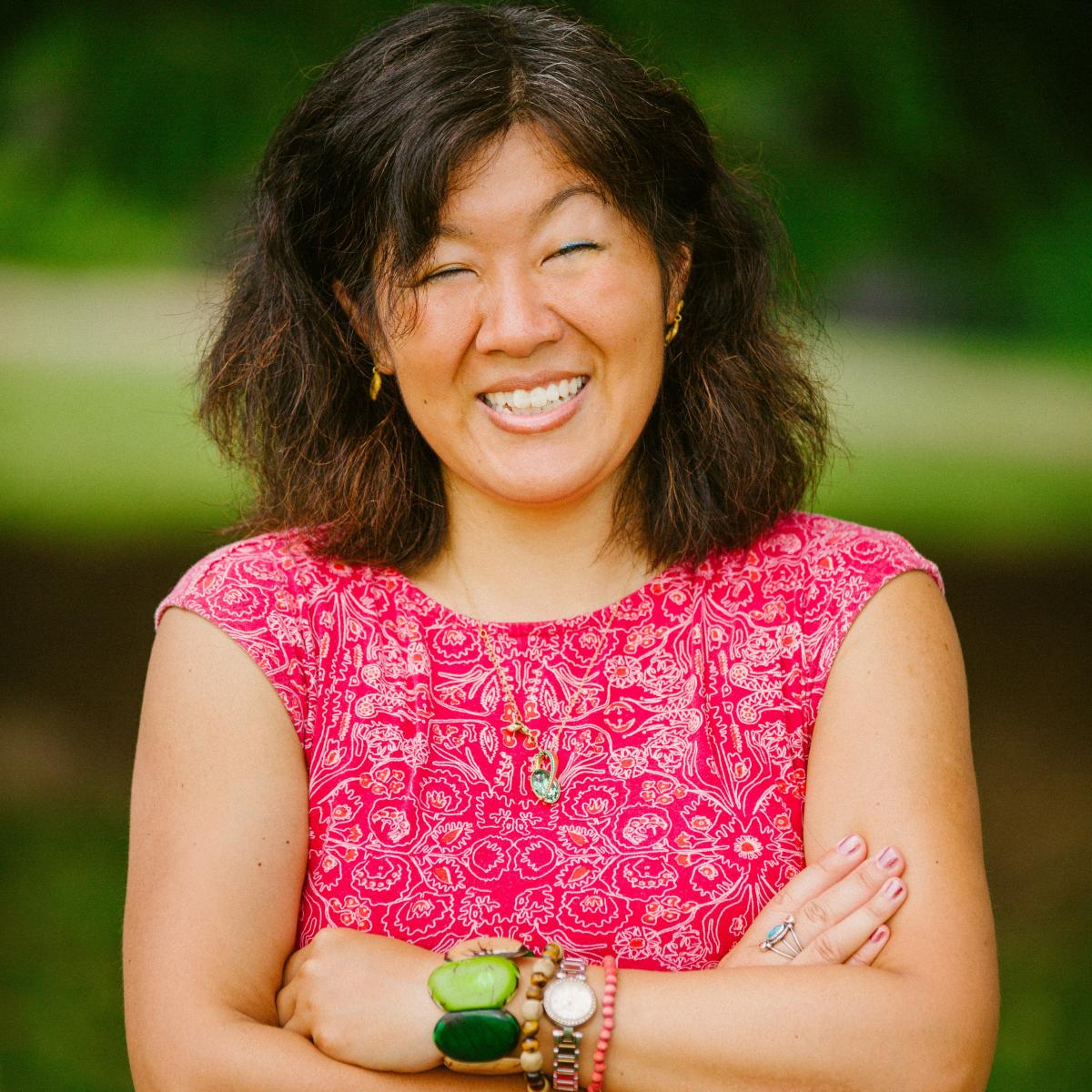 Amy Wu is the author of "From Farms to Incubators" and an award-winning writer for the women's ag and agtech movement. She is the Creator & Chief Content Director of From Farms to Incubators, a multimedia platform that uses documentary, video, photography and the written word to tell the stories of women leaders and innovators in agtech. It has a mission of highlighting women in food, farming, and farmtech, especially women of color. From Farms to Incubators includes an award-winning documentary short that has been screened at SXSW, and a best-selling book "From Farms to Incubators: Women Revolutionizing How Our Food Is Grown" that was released in May 2021. In 2020 Amy was named on Worth magazine's "Groundbreakers 2020 list of 50 Women Changing the World" list. She was also a recipient of the Women in Agribusiness Demeter Award of Excellence.  In 2021 she was named by Food Tank as one of "27 Inspiring Women Reshaping the Food System." Prior to starting From Farms to Incubators, Amy spent over two decades as an investigative reporter at media outlets including the USA Today Network where she  reported on agriculture and agtech for The Salinas Californian. She has a bachelor's degree in history from New York University and a master's degree in journalism from Columbia University. 
Gwendolyn Wyard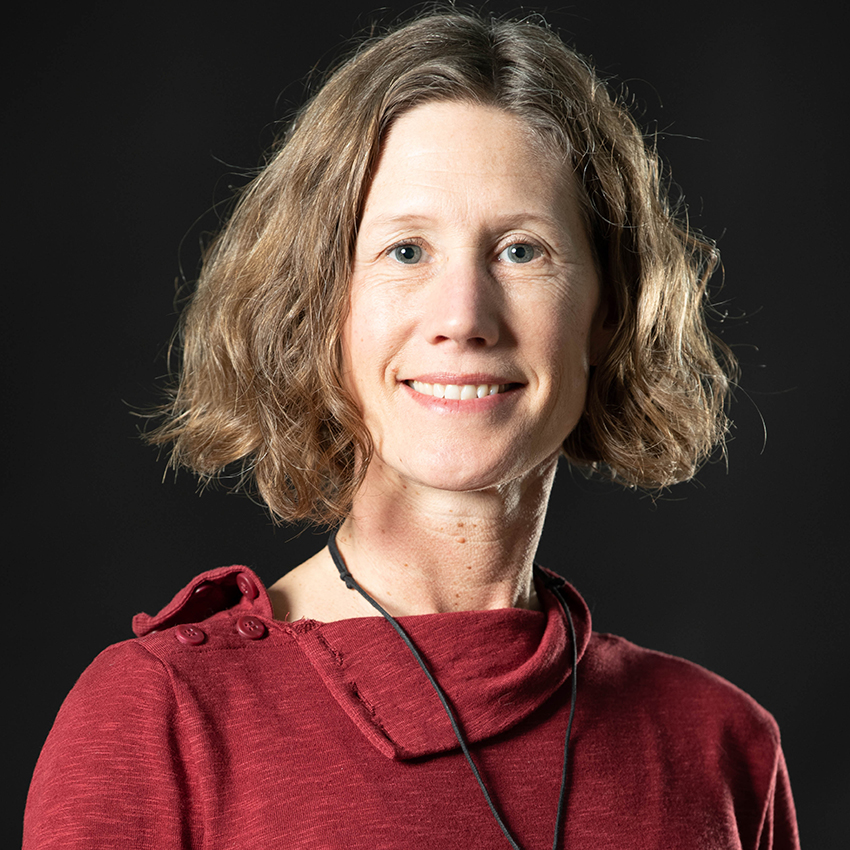 Gwendolyn Wyard has been actively working in the organic industry for over two decades. She serves as the Vice President of Regulatory and Technical Affairs for the Organic Trade Association (OTA). In this capacity she works on the development of policy strategy through regulatory engagement in the interest of OTA's mission and its members. Prior to OTA Gwendolyn worked for Oregon Tilth where she served as the Technical Specialist specializing in policy analysis and technical review of materials for use in organic products.  Gwendolyn completed her certificate as an independent farm and processing inspector through the International Organic Inspector's Association (IOIA) in 1997 and has subcontracted for multiple certifiers inspecting a diverse range of operations. She holds a degree in Fermentation Science with a minor in Chemistry, serves on the board for the Organic Materials Review Institute and is an Advisory Council member for the Global Organic Textile Standard.    
This work is supported by the USDA National Institute of Food and Agriculture, OREI project # 2020-51300-32185.