Catspring Yaupon Cardamon Rose Tea Latte
The (in)credible science 
Organic tea production, like organic production in general, is climate-smart. Studies find that when organic practices are used, soil and roots in organic tea orchards sequester more carbon. This was an especially strong outcome of long-term organic management of more than 10 years, where gaps in yield also decreased. This outcome is supported by an ever-growing body of literature that shows organic can produce comparable yields to conventional, especially in the long term. According to a 2014 study, in cultures where green and black teas are consumed daily, the practice of overboiling tea leaves should be avoided to help reduce the transfer of soluble and non-soluble contaminants, such as pesticide residues and other impurities in dried tea leaves. Be sure to not over boil your tea leaves!
The Recipe
Who needs to run to a coffee shop when you have this delicious cardamon rose tea latte to make at home? Thanks to our friends at Catspring Yaupon this recipe is super easy to make with just a few ingredients, enjoy iced or hot!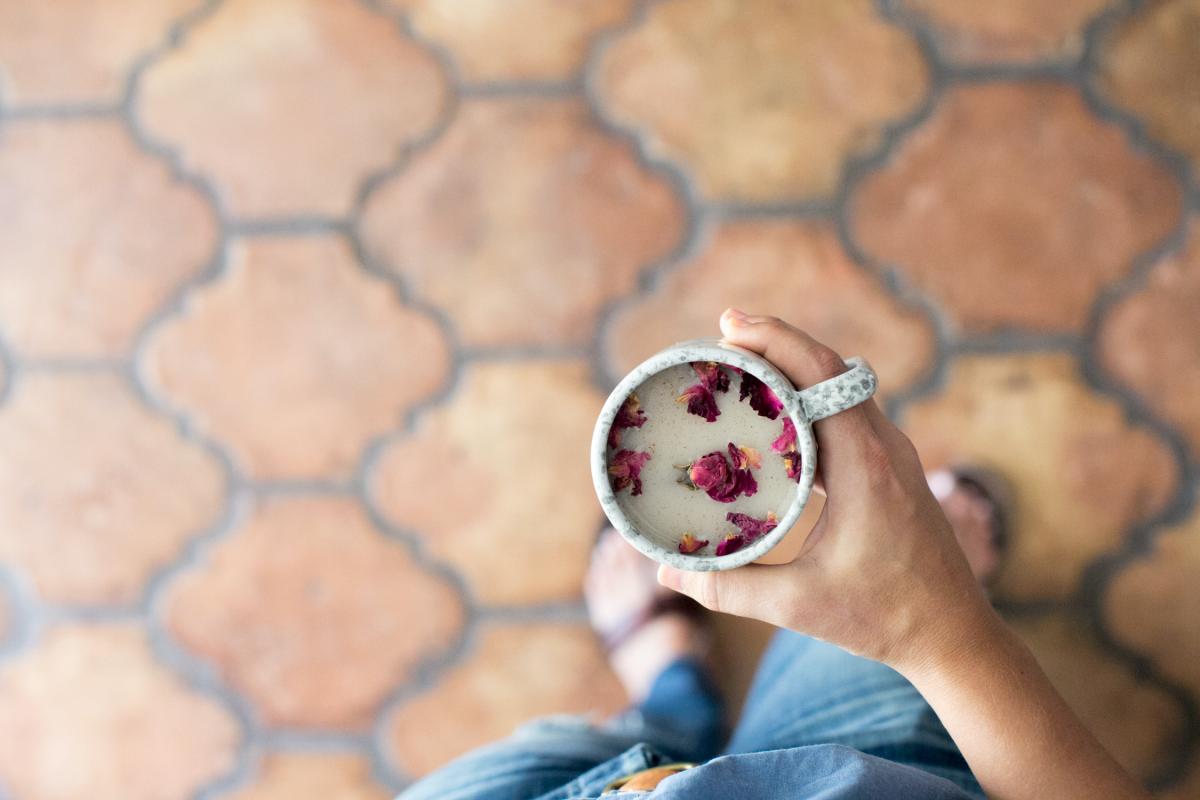 Ingredients
- 1 tsp cardamon pods lightly crushed 
- 2 tbsp dried rose petals 
- 2 tsp Marfa CatSpring Yaupon 
- a splash of nut milk 
Instructions 
Steep loose tea with cardamon pods & rose petals for at least 10 minutes, this will infuse your tea with vibrant flavor. Pour through a tea strainer. Add a splash of warm nut milk, and sprinkle ground cardamon & rose petals for garnish. Take a deep inhale, sip & relax. Good for 2 cups! 
Categories:
Breakfast, Other