Chocolate Raspberry Cupcakes
The Science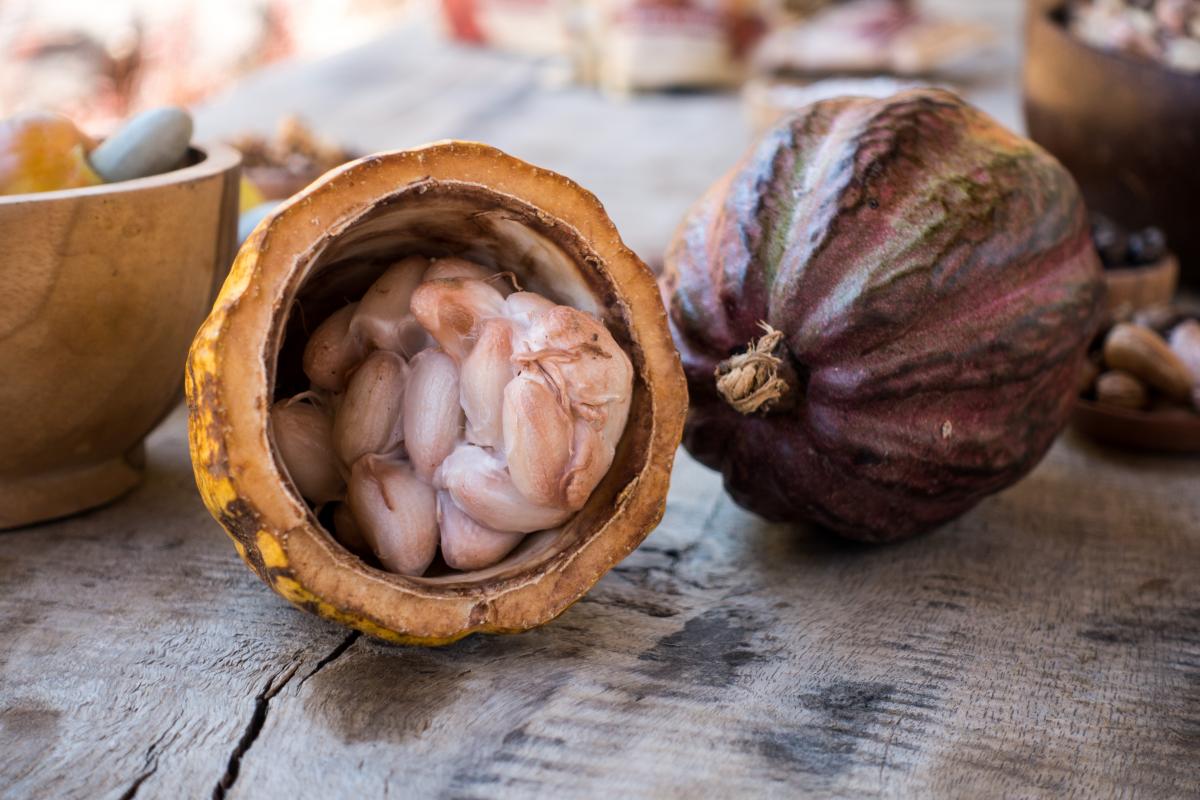 Volcanic soils in regions where cacao (chocolate) is grown can have naturally occurring high levels of cadmium and lead, both of which are carcinogenic and genotoxic elements. A recent study published in the Columbian Journal of Agroindustrial Research found that the use of organic soil amendments interferes with a plant's ability to absorb these heavy metals, and reduces cadmium and lead in cacao nibs by 95% and 67%. While organic amendments are not commonly used outside of certified organic production, regulations against these heavy metals may incentivize all farmers to use this practice
The Recipe
This recipe does not use dairy or eggs, which allows the rich chocolate flavor to shine through and is extremely easy to make. The cake is moist and the coconut milk adds depth that is extremely addicting.
Makes at least 18 cupcakes
Ingredients
For the cupcakes:
3 cups all-purpose flour
2 cups granulated sugar
1 teaspoon salt
2 teaspoons baking soda
3/4 cup high quality Dutch-processed cocoa powder
3/4 cup high quality olive oil (not extra virgin) or vegetable oil
2 tsp vanilla extract
2 Tbsp cider vinegar (white vinegar works in a pinch)
1 cup of water
1 cup (half a can) of coconut milk
For the filling and glaze:
Raspberry jam
3/4 cups sugar
6 tbsp cornstarch
1/2 tsp salt
1/2 cup cocoa powder
1 cup coconut milk (the other half of the can)
2 Tbsp of the oil you used for the cake
1 tsp vanilla
Fresh raspberries to top each cupcake
Instructions
For the cupcakes:
Preheat oven to 350°F.

Line your muffin pan with cupcake wrappers.
In a very large bowl, sift together the flour, sugar, salt, baking soda, and cocoa powder.
Make three wells in your mixed dry ingredients.

In one well, add the oil
In the second well, add the vanilla extract.
In the third well, add the vinegar.

In a separate small bowl mix together the water and half can of coconut milk.
Pour the coconut milk and water mixture over all the dry and wet ingredients in the large bowl. Mix until well blended with a whisk. There should be some bubbling as the vinegar reacts with the baking soda. This gives the cake lift without using eggs.
Pour the batter into your cupcake wrappers and bake 20-25 minutes, or until a toothpick inserted into the center comes out clean.
Cool completely on a wire rack.
For the filling and glaze:
To make the glaze, mix together the sugar, cornstarch, salt, and cocoa powder in a medium sauce pan.
Whisk in the remaining coconut milk.
Stirring constantly, heat over medium heat until it gets thick and starts to boil. Continue stirring and boil for 1-2 minutes or until very thick.
Remove from heat and stir in the oil and vanilla. 
Allow to cool to room temperature, then spread over the top of your cooled cake.
Once the cupcakes are completely cool, core out the centers to fill with raspberry jam. Choose the size of the core based on how much jam you want inside. A teaspoon-sized hole is a good place to start. Consider that you will need to fill any space remaining with the leftover cake or glaze.
(Alternatively, you can just pipe jam into the center without having to core the cupcake.)
Smother with  chocolate glaze.
Top each cupcake with as many fresh raspberries as you like, and serve.