Neka's Roasted Treviso and Escarole
The (in)credible science 
You may not have heard much about nitrogen when it comes to climate change, but nitrous oxide packs a terrible punch as a greenhouse gas that is 300 times worse than carbon dioxide. Recent research shows that synthetic nitrogen fertilizer used in conventional agriculture is a significant contributor to this potent greenhouse gas - and that organic is a great way to avoid synthetic fertilizer's deleterious impact on climate change. Researchers found that global human-induced nitrous oxide emissions were largely related to agricultural management, particularly the use of synthetic nitrogen, which suggests that increasing organic agriculture that prohibits the use of synthetic nitrogen can have a beneficial impact on reducing greenhouse gas emissions. 
The Recipe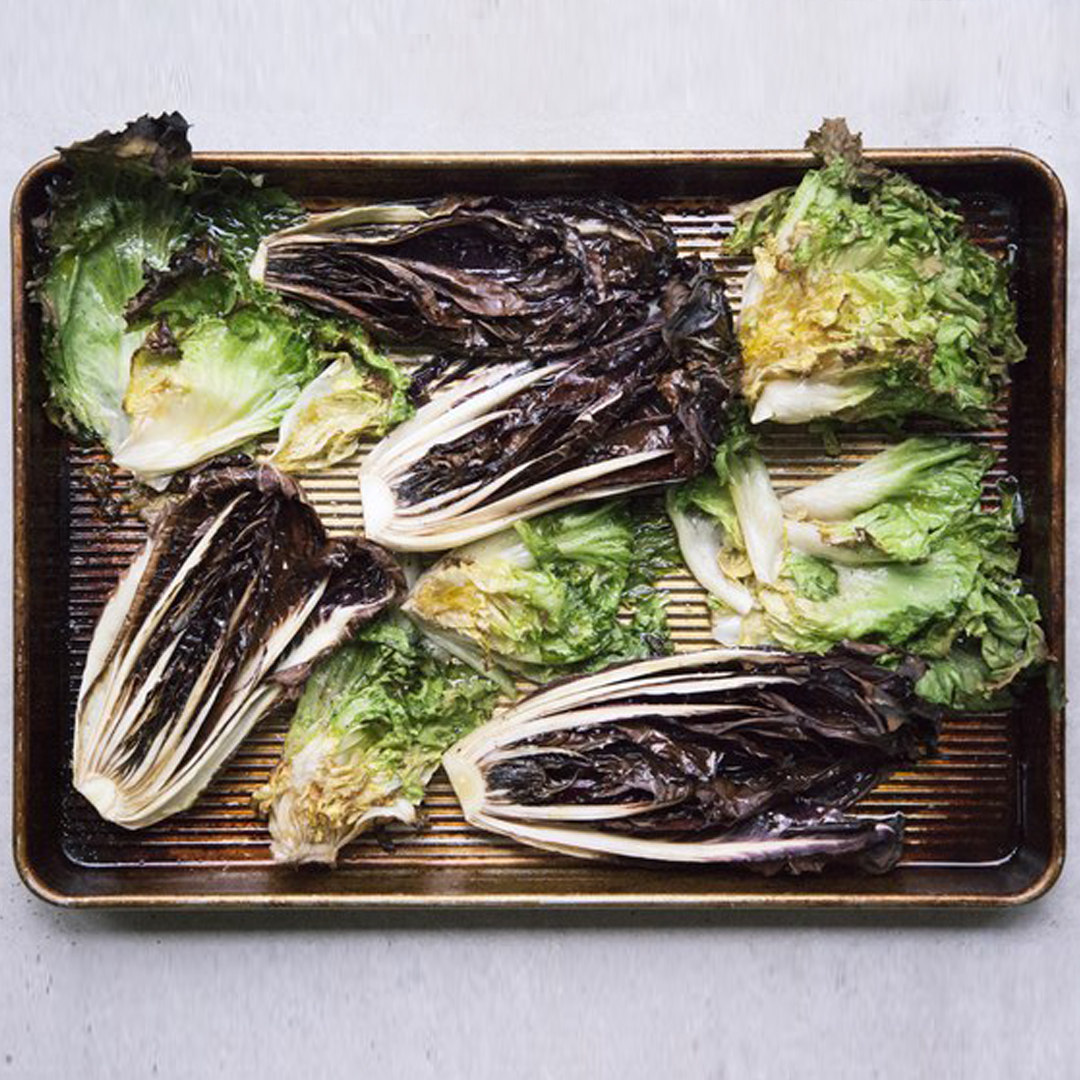 Thanks to our friends at Urban Remedy for sharing this super-simple recipe with us! It's a great way to get creative with winter's best produce!. Chicories are full of fiber and inulin to help reduce glucose and LDL cholesterol levels, and packed with minerals like iron, manganese, copper, and potassium, and when roasted, they caramelize into crisp, golden leaves.
Ingredients 
2 heads escarole, outer leaves removed and cut into 4 wedges
5 to 6 heads Treviso, cut lengthwise
6 to 8 tablespoons olive oil
Instructions 
Preheat oven to 400°F.

Oil a baking sheet, and arrange the escarole and treviso. Drizzle half the olive oil over the leaves, and sprinkle with salt and pepper.

Bake 10 to 12 minutes, then flip the leaves. Bake another 5 to 7 minutes

Remove from oven, drizzle with the remaining oil, and bake for a final 5 minutes.
Categories:
Gluten free, Sides