Neka's Winter Citrus Salad from Urban Remedy
The (in)credible science 
Did you know that domestic citrus - especially organic citrus like the fruit used in this recipe - is at risk of disappearing? Citrus Greening is a devastating disease affecting citrus around the world. It has swept through the United States, wiping out over 60% of the citrus harvest in Florida alone. To date there has been no cure found for this disease, and most of the research on control measures have focused on conventional protocols. The Organic Center is tackling this by investigating tools that are available for organic growers, including a rigorous, multi-faceted approach to protecting citrus trees in organic systems, while identifying future needs to help save organic and conventional citrus alike. We presented a webinar on it that you can view here... while you eat your delicious Winter Citrus Salad, of course!
The Recipe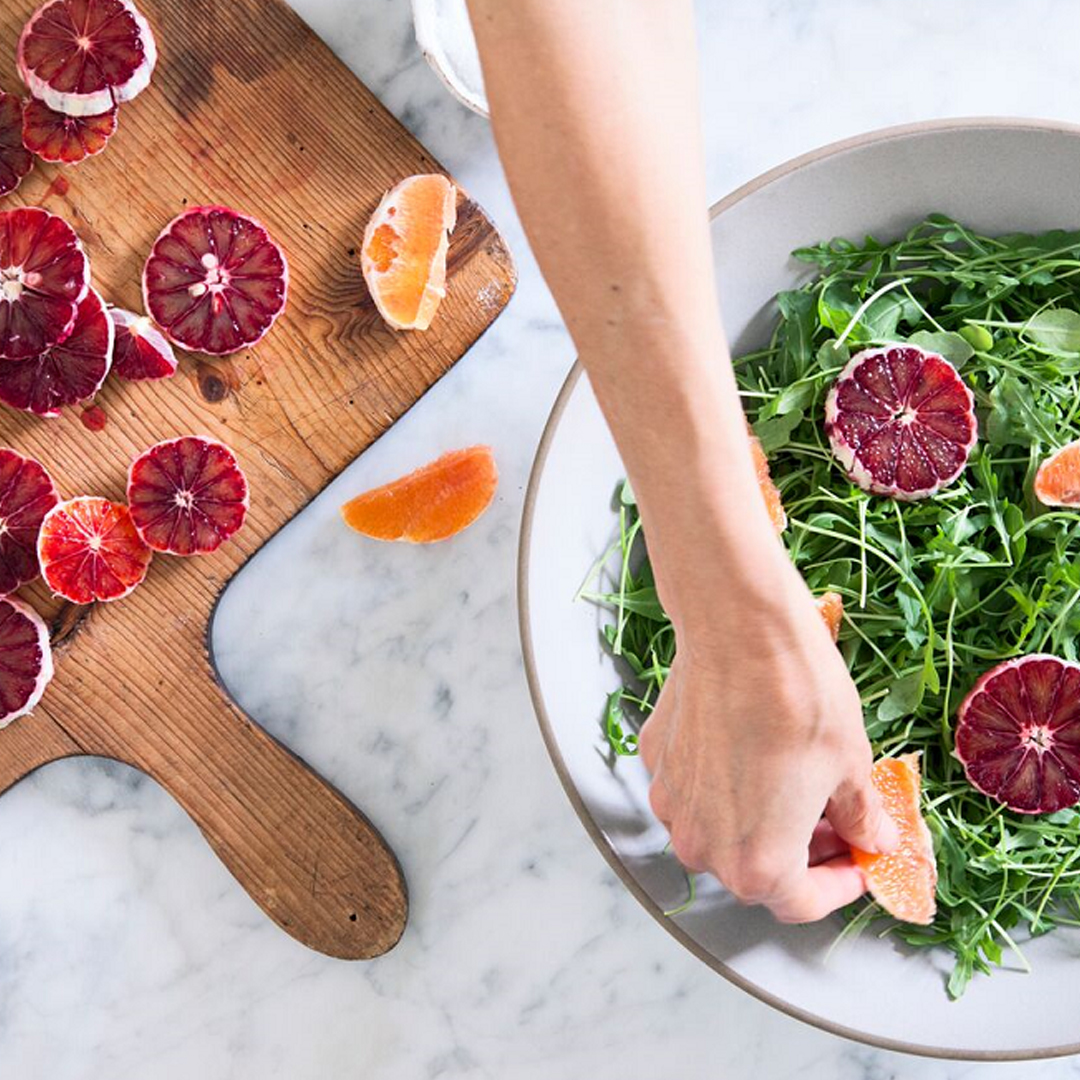 Thanks to our friends at Urban Remedy for sharing this recipe with us! They note that  this salad takes just minutes to make and, thanks to its combination of pomelo, cara cara orange, and blood orange, contains your daily dose of immunity-boosting Vitamin C. Citrus fruits are packed with potassium to regulate blood pressure,  and fiber to aid in healthy digestion.
Ingredients 
1 clove garlic, minced
Pinch sea salt
3 tablespoons apple cider vinegar
6 tablespoons olive oil
1 pomelo
2 blood oranges
2 Cara Cara oranges
1 small onion
1 bag baby arugula or other salad green
Instructions 
Mash the garlic and salt together in a bowl. Add olive oil and stir into a paste. Add apple cider vinegar and stir again. Set aside.

Peel all the citrus and remove as much of the pith as you can. Cut blood oranges into thin round slices, then segment the cara cara oranges and pomelo cutting away as much of the membrane as you can so they look like clean half-moons. Slice the red onion into thin ribbons.

Place the greens in a large bowl and add the citrus. Sprinkle the red onion on top and drizzle the dressing over the salad. Dig in!
Categories:
Appetizers, Sides, Thanksgiving Recipes