Organic Valley's Cheese-Stuffed Burgers
The (in)credible science 
Everyone loves a good burger. Use organic beef and cheese to support farmers who use less energy, avoid chemicals, and build healthy soil to help mitigate climate change!
Learn more about the benefits of organic milk and dairy here. 
The Recipe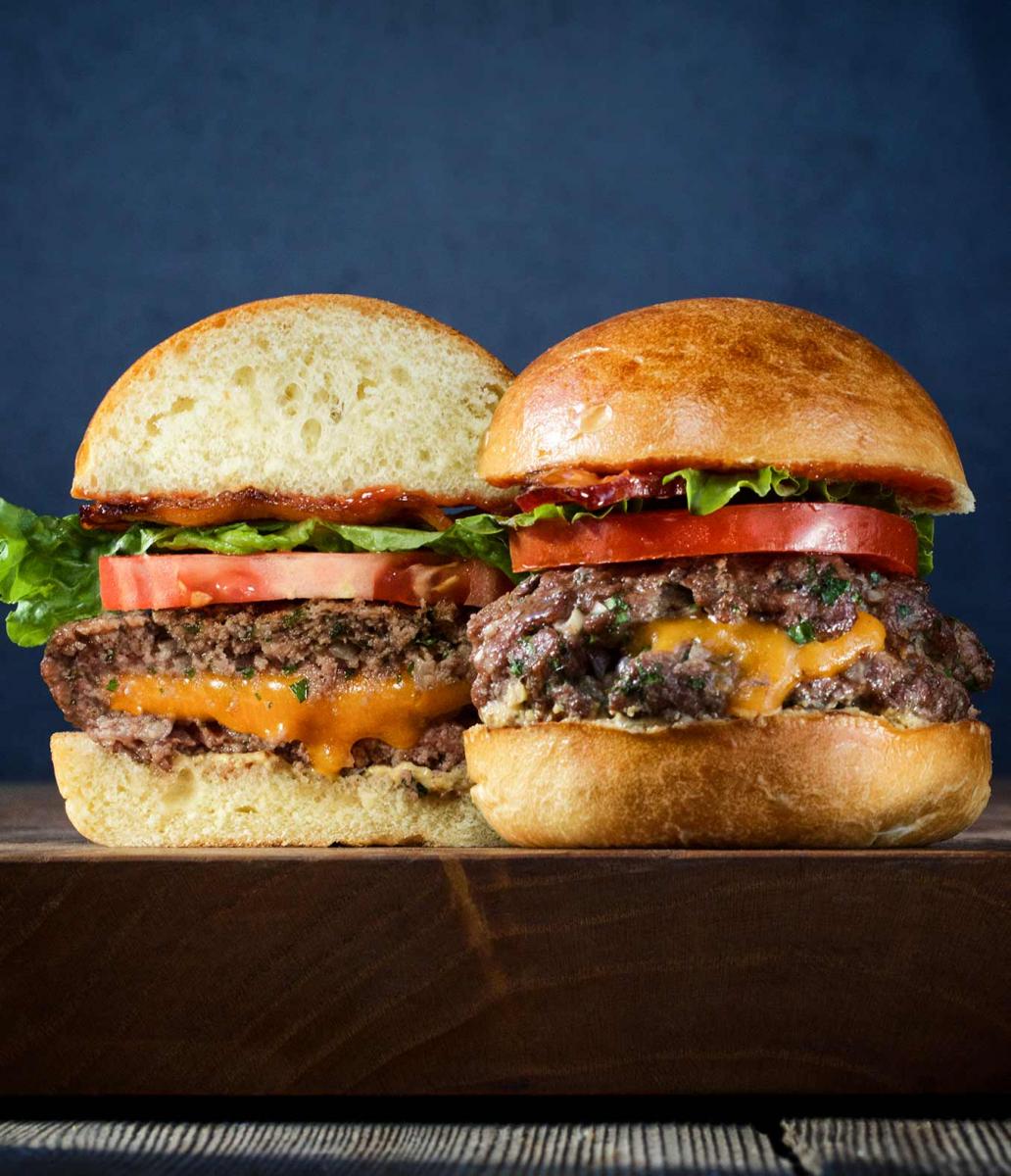 These Cheese-Stuffed Burgers from Organic Valley will bring your cookout to the next level.
25 minutes, 3 servings 
Ingredients 
1 lb Organic Prairie Pasture-Raised Ground Beef
1.2 cup Organic Valley Red Onion, minced
1/4 cup fresh parsley, minced
2 tsp Worcestershire sauce 
1/4 tsp sea salt 
1/2 tsp ground black pepper
4 slices Organic Valley American Cheese Slices 
3 hamburger buns, lightly toasted 
3 slices Organic Prairie Hardwood Smoked Pork Bacon (optional) 
Instructions 
Prepare grill for medium-high heat. Combine the ground beef, onion, parsley, Worcestershire sauce, salt and pepper and mix well.

Divide the meat mixture into 6 balls. Press each ball into a 4-inch patty.

Stack the cheese slices and cut into thirds. Arrange cheese over 3 of the patties.

Place the remaining patties over the cheese and press edges together tightly. Flatten the burgers to 1⁄2 -inch thickness.

Grill the burgers to medium doneness, about 4 minutes per side.

Place the burgers on toasted buns, top with bacon and serve with your favorite condiments.
Categories:
Entrees, Kids Recipes