Urban Remedy's Steamed Asparagus with Chopped Egg
The (in)credible science 
While many people help support monarch butterflies through butterfly gardens, choosing organic can be another way to support healthy butterfly populations. Researchers found that pesticide contamination from conventional farms is common on milkweed,  the host plant of monarchs, across multiple landscape types, exposing the butterflies to a cocktail of harmful chemicals. The study detected 64 synthetic chemicals on milkweed, with agricultural and retail sites testing highest for diversity and concentrations of pesticides. The use of pesticides is linked to declines in insect populations, particularly sensitive ones like butterflies, whether the chemical targets insects or not. Sub-lethal doses of herbicides, fungicides, and even adjuvants (also known as spreader-stickers mixed in solutions to help sprays stick to plants) can accumulate in insects across multiple life stages, ultimately disrupting the growth or reproductive health of beneficial insects, and pesticide drift can cause far-reaching damage from a spray event. The results from this study indicate that the best way to protect butterflies and other important biodiversity is to avoid using harmful chemicals in the first place, and organic farming takes this step in the right direction.
The Recipe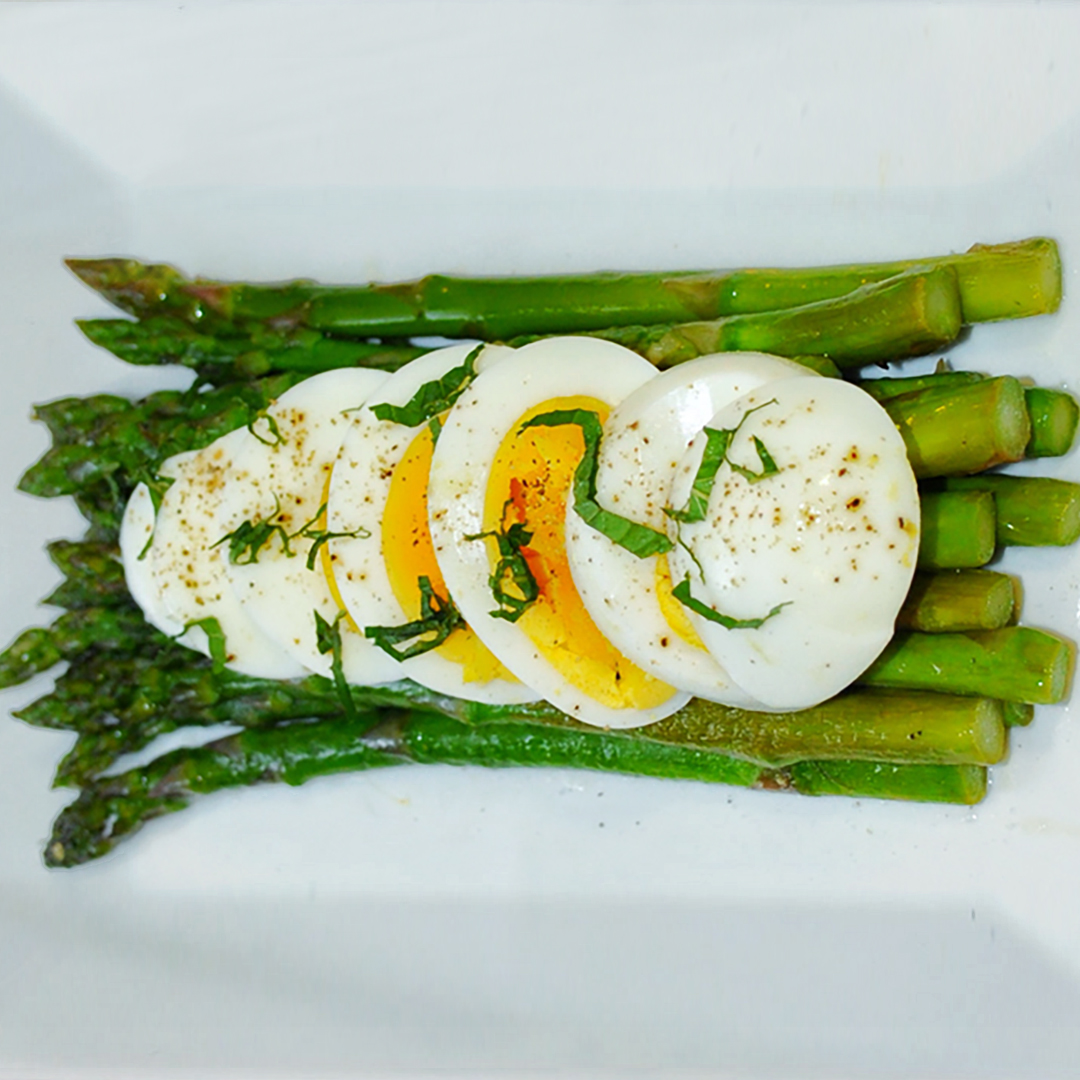 Thanks to our friends at Urban Remedy for sharing this paleo-friendly recipe with us! They note that Chinese medicine teaches that asparagus is warming, a natural diuretic, and benefits the kidneys. It's packed with fiber, so you'll feel full longer, and helps with weight loss or maintenance. Asparagus is also rich in vitamins, including immunity-supporting vitamin E, and folic acid, which is vital for women who plan to get pregnant.
Ingredients 
1 bunch asparagus, tough ends trimmed
2 organic eggs from pastured hens
3 tablespoons chopped fresh tarragon
1 tablespoon fresh lemon juice
2 tablespoons extra-virgin olive oil
1/2 teaspoon sea salt
Instructions 
Pour filtered water to a depth of 3 inches (7.5 cm) into the base of a steamer and bring to a boil. Arrange the asparagus on the steamer rack, cover, and steam until tender but crunchy, 4-6 minutes.

Meanwhile, put the eggs in a saucepan, add filtered water to cover, and place over high heat. As soon as the water reaches a brisk simmer, turn off the heat. Let the eggs stand in the water for 4 1/2 minutes. The eggs should be soft boiled. Immediately remove the pan from the heat and place under cold running water until the eggs are cool enough to handle. Peel the eggs and chop them.

In a bowl, combine the warm asparagus, tarragon, lemon juice, oil, and salt and toss to mix well. Transfer to a platter and top with the chopped eggs.
Categories:
Appetizers, Entrees, Gluten free, Other, Sides