Wallaby Organic's Yogurt Toast and Lemon Za'atar Yogurt Dip
Whether you make yogurt at home using our recipe or you take advantage of the great organic yogurt options at the supermarket, these creative recipes offer uniques ways to use your yogurt supply. Our friends at Wallaby Organic sent these ideas that are easy to make and will dress up your usual breakfast toast or dinner sides like sweet potato fries, roasted meats, or grilled veggies.
YOGURT TOAST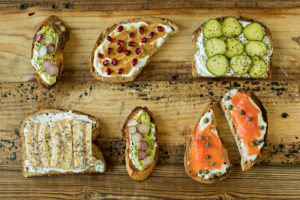 Ingredients
Wallaby Organic Yogurt plus one of the following topping combination ideas … or create your own!

Cucumber, Olive oil, Sea Salt, Black Pepper
Cherry Tomatoes, Feta, Black Pepper and Sea Salt
Smashed Avocado, Radishes, Broccoli Sprouts, Black Pepper and Sea Salt
Smoked Salmon, Shallot, Capers
Almond Butter, Pomegranate Arils
Banana, Honey, Chia Seeds
Instructions
Toast your favorite type of bread.
Apply various ingredients. Serve and enjoy!
LEMON ZA'ATAR YOGURT DIP
Za'atar is a flavorful middle eastern spice blend of dried thyme, marjoram sumac and toasted sesame seeds that can often be found at specialty food retailers.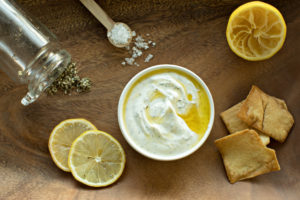 Ingredients
Two Cups Full Fat Wallaby Organic Yogurt
Juice of ½ lemon
4 tbsp Za'atar seasoning
2 Tbsp Extra Virgin Olive Oil + more for drizzling
Kosher Salt
Instructions
Mix all ingredients in a medium sized bowl until smooth.
Season to taste with salt. Serve with pita chips