Remembering Dr. Cynthia Cambardella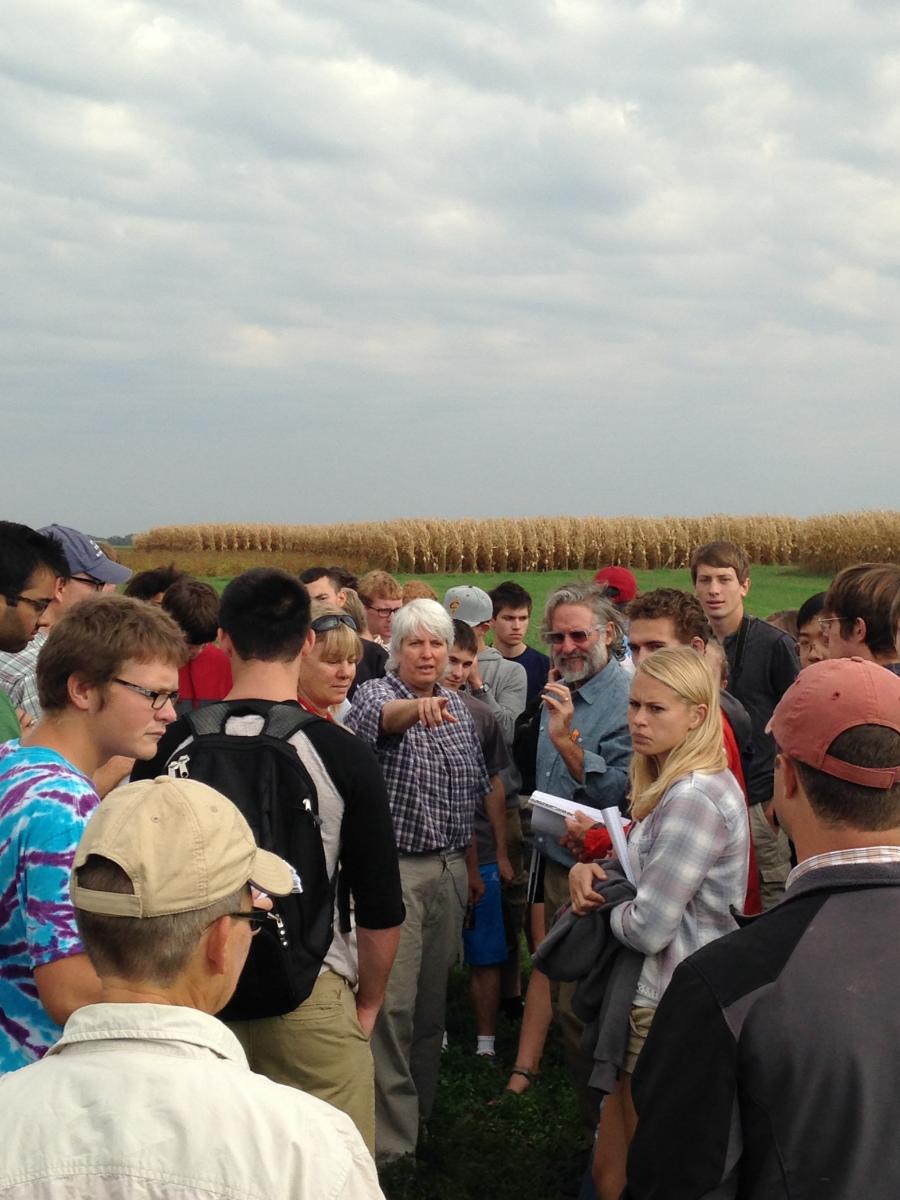 The Organic Center mourns the passing of our Scientific Counselor, Dr. Cynthia Cambardella, a soil scientist with the USDA-ARS at the National Laboratory for Agriculture and the Environment in Ames, IA, and Associate Professor (collaborative) of Soil Science in the Department of Agronomy at Iowa State University. Her groundbreaking research evaluating the effects of organic farming systems on water quality will forever change our understanding of organic systems' impacts on water quality, showing that the nitrogen load losses for conventional systems are nearly twice as high as those from the organic systems. Unlike the majority of studies which rely on models or mathematical calculations to estimate nitrate loss, Dr. Cambardella's experiment rigorously quantified water flow and nitrate loss using subsurface drainage lines and equipment to collect water samples and monitor subsurface drainage water flow and nutrient loss. 
Dr. Cambardella earned a B.S. in Microbiology from the University of Maryland and Ph.D in Soil Science and Ecology from Colorado State University. After joining the USDA-ARS in 1991, Dr. Cambardella explored how changes in agricultural management, land-use, and climate impact soil and water quality by improving our understanding of the interrelationships among plant roots, soil organic matter, soil structure and the cycling of C and N in natural and managed ecosystems. She worked at multiple scales across space and time to define impacts on critical ecosystem services such as C sequestration, nutrient cycling, water storage, and erosion mitigation. 
Dr. Cambardella live on in future research, as her work lays the groundwork for advancements in knowledge about how agricultural practices can help preserve water quality for human and environmental health.
A webpage has been set up at Iowa State University to support undergraduate students interested in soil health and organic agriculture in Cindy's name. We invite all contributions to this scholarship pool. (check "In memory of Cindy Cambardella")
Image: Cindy teaching Ames High School students about water quality in organic systems at the USDA Organic Water Quality experimental site in Ames, Iowa