Strategic partnerships to build a scaffolding for prioritizing research projects to address the top needs of the organic community 
The Organic Center partnered with the Foundation for Food and Agriculture Research (FFAR) to look at research priorities within the organic community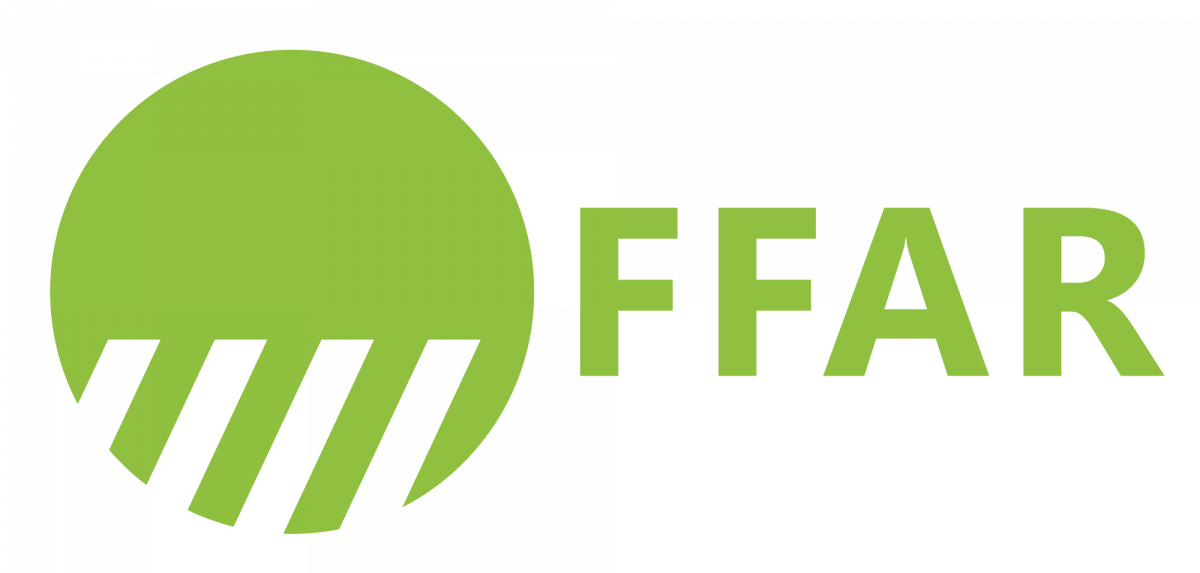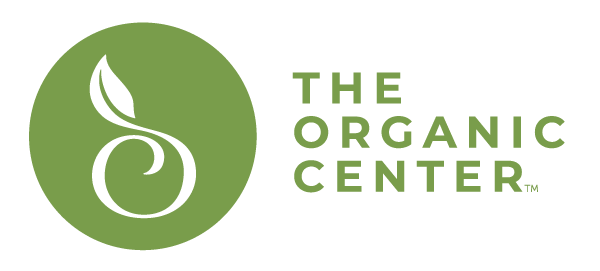 READ THE ADDENDUM AND DRAFT PRIORITIES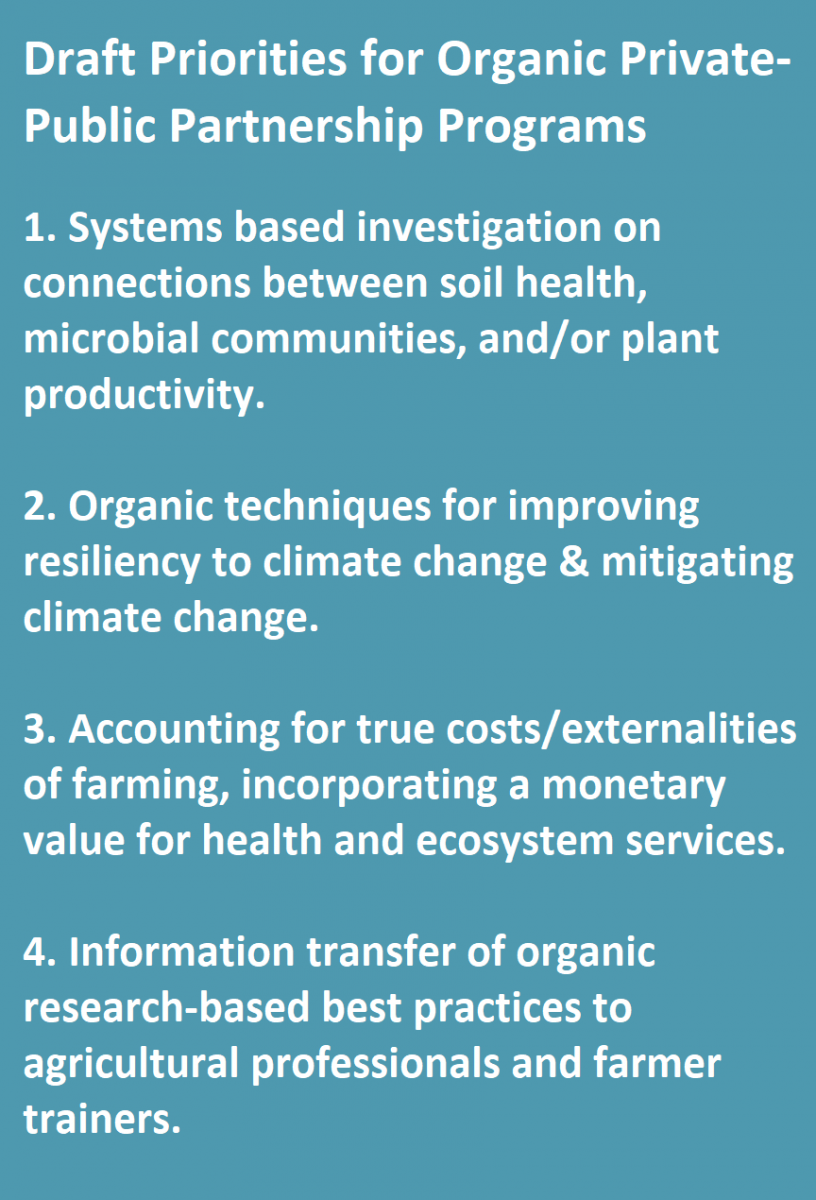 Organic Farming in the U.S. has been growing rapidly, with over 20,000 certified organic operations in the U.S.: a 300% increase in domestic certified organic operations since 2002. Organic food sales have increased by 6 percent over the last year, blowing past the 3.7 percent growth rate in the overall food market. With total organic sales exceeding $50 billion annually, organic food now accounts for more than five percent of total food sales in the U.S., and demand for organic products continues to outpace production.
Despite this increase in demand, the organic system continues to face a variety of challenges that constrain growth. Unfortunately, the diversity of the organic sector makes prioritizing research needs complicated, especially when those needs must be paired with current research capacities and funding constraints.
To address this issue, the Foundation for Food and Agriculture Research (FFAR) partnered with the Organic Center to host a convening examining methods for building a scaffolding to prioritize research that would address the top needs of the organic community, with goal of tfinding common ground between the research needs of farmers, scientific expertise, and funding interests of industry members. The presentations, breakout sessions, and concept selection activity that allowed participants to identify top priority research topics. 
The convening was attended by a broad array of farmers, researchers, policymakers, industry members, and non-profits, who engaged in panels, listening sessions, break-out discussions, and group activities to develop a roadmap for research areas that would have the biggest impact on moving the organic sector forward.
The outcomes of the convening capture the input from organic stakeholders. Overall, organic industry members expressed interested in funding research that increases the domestic supply of organic food and fiber. There was also interest in funding research that increases consumer education and addresses consumer's concerns/interests such as climate change and nutrition. Read the full convening outcomes here.
To engage a broader segment of the organic sector, we complemented the convening with a free webinar that was open to the public, and a survey aimed at better understanding stakeholder interests and needs. Read the full addendum from that input here.