Talking organic benefits on UR Love podcast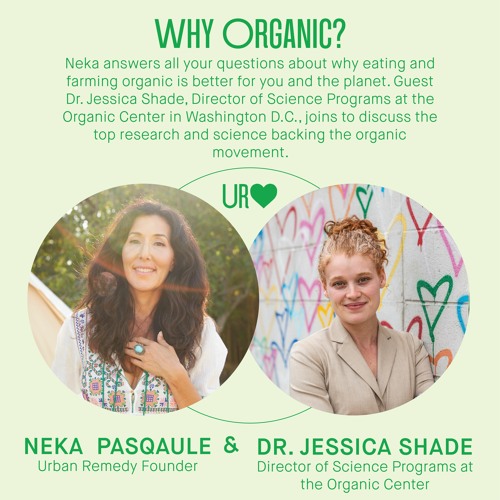 The Organic Center spoke on the podcast "UR Love," hosted by Urban Remedy Founder, Neka Pasquale. The podcast focuses on cultivating food, lifestyle and making conscious choices.
On the episode "Why Organic?" Dr. Jessica Shade joins Neka to answer listener questions about why eating and farming organic is better for consumers and the planet. Dr. Shade brings the latest research and science backing the organic movement to the conversation, covering topics such as health, environment, and much more!