Organic Confluences Summit | AgTech Series
Add to Calendar
Thu, 10 Feb 2022 09:00:00 -0800
Thu, 10 Feb 2022 14:30:00 -0800
Organic Confluences Summit | AgTech Series
The Organic Center collaborated with the USDA ERS and GOAT on a virtual conference series and hackathon examining agricultural technology (AgTech) in organic.

The conferences examined potential opportunities for technology to support the organic sector, pitfalls when it comes to access and equity in AgTech, historical and current examples of AgTech exacerbating the pre-existing structures of racism in the food system, and methods for analyzing AgTech's fit within organic ideals. The two conferences were complemented by a hackathon, in collaboration with the Gathering for Open Agricultural Technology

 

Organic Confluences Conference: Equity and Access in AgTech 

View Recordings of the Talks

View the Conference Agenda

Meet the Speakers

This work is supported by the USDA National Institute of Food and Agriculture, OREI project # 2020-51300-32185.   Hack@Organic 

Learn More

 

Organic Confluences Conference: Connecting Organic and AgTech 

View the Conference Agenda

Meet our Speakers

Watch the Recording

Read about the Conference

This work is supported by the USDA National Institute of Food and Agriculture, AFRI project #2020-67021-33116.

 

'From Farm to Incubators' Watch Party

The Organic Center was honored to host a watch party and Q&A panel for the documentary "From Farms to Incubators," which shares powerful stories of the successes and challenges that women of color have faced in their journeys to develop inspirational, technological solutions to everyday issues affecting our food production. The watch party complemented the Organic Confluences Series on AgTech. 

Watch the Recording

 

THANK YOU TO OUR SPONSORS

 

BECOME A SPONSOR

Position yourself as a leader in the convergence of scientific, consumer, industry, farmer, and policy collaborations to understand organic's current impact on mitigating climate change and direction for the future. Your brand will be recognized and promoted through e-blasts, social media promo and event signage as well as in product placement on the floor of the summit. Your team will also benefit by being provided complimentary registrations to summit.

The next Organic Confluences Summit will provide a venue for organic stakeholders and AgTech innovators to match their needs and priorities, identifying tactics to make technology more equitable, and usable to all farmers. The conference will bring together organic and transitioning farmers, innovators, scientists, industry members, policy makers and educators. Programming will be highly interactive including panels, lightning presentations and roundtable discussions in the form of breakout sessions. Organic farmers will be able to guide the development of new AgTech, and adopt the tools that continue to grow the industry and meet the needs of organic stakeholders.

Contact us to learn more about sponsorship opportunities

 
To Be Announced
02/10/2022 -

9:00am

to

2:30pm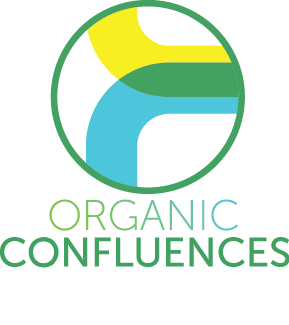 The Organic Center collaborated with the USDA ERS and GOAT on a virtual conference series and hackathon examining agricultural technology (AgTech) in organic.
The conferences examined potential opportunities for technology to support the organic sector, pitfalls when it comes to access and equity in AgTech, historical and current examples of AgTech exacerbating the pre-existing structures of racism in the food system, and methods for analyzing AgTech's fit within organic ideals. The two conferences were complemented by a hackathon, in collaboration with the Gathering for Open Agricultural Technology
Organic Confluences Conference: Equity and Access in AgTech 
Hack@Organic 
Organic Confluences Conference: Connecting Organic and AgTech 
'From Farm to Incubators' Watch Party
The Organic Center was honored to host a watch party and Q&A panel for the documentary "From Farms to Incubators," which shares powerful stories of the successes and challenges that women of color have faced in their journeys to develop inspirational, technological solutions to everyday issues affecting our food production. The watch party complemented the Organic Confluences Series on AgTech. 
THANK YOU TO OUR SPONSORS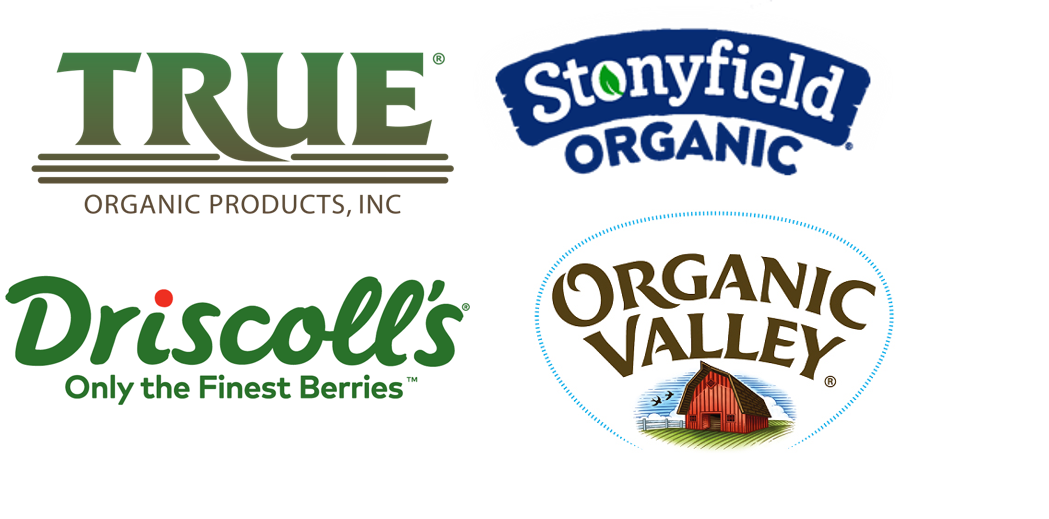 BECOME A SPONSOR
Position yourself as a leader in the convergence of scientific, consumer, industry, farmer, and policy collaborations to understand organic's current impact on mitigating climate change and direction for the future. Your brand will be recognized and promoted through e-blasts, social media promo and event signage as well as in product placement on the floor of the summit. Your team will also benefit by being provided complimentary registrations to summit.
The next Organic Confluences Summit will provide a venue for organic stakeholders and AgTech innovators to match their needs and priorities, identifying tactics to make technology more equitable, and usable to all farmers. The conference will bring together organic and transitioning farmers, innovators, scientists, industry members, policy makers and educators. Programming will be highly interactive including panels, lightning presentations and roundtable discussions in the form of breakout sessions. Organic farmers will be able to guide the development of new AgTech, and adopt the tools that continue to grow the industry and meet the needs of organic stakeholders.
Contact us to learn more about sponsorship opportunities