2020 New Years Resolutions: Put groundbreaking organic research into practice!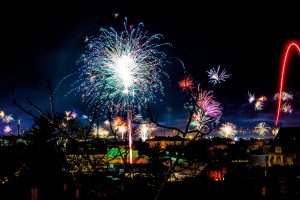 2019 has been an exciting year for organic, with new groundbreaking research that shook up our understanding of food and farming. Following its  annual tradition, The Organic Center has turned these breakthroughs into New Year's resolutions to help you get 2020 off to a fabulous start!
One: Drink clean milk. Choose organic!
The Organic Center was responsible for the most influential organic research of 2019, collaborating on a study showing that choosing organic is an easy way for you and your family to avoid pesticide, antibiotic, and synthetic growth hormone residues in milk. Samples of conventional and organic milk from retail stores across the country were tested. A majority of the conventional milk samples tested positive for residues of antibiotics and pesticides, while organic milk showed no such contaminants. Furthermore, residues of growth hormones in conventional milk were 20 times higher than in organic. MORE
Two. Foster biodiversity. Wake up with organic coffee!
It is well known that organic farming practices increase important and beneficial biodiversity. A  new study published in 2019 shows this is especially true for coffee. Both above and below ground insect populations were compared in conventional versus organic coffee farms in Brazil, the world's second-largest coffee producing country. The study showed the diversity of soil insects, earthworms and above ground insects was much greater in organic coffee farms. MORE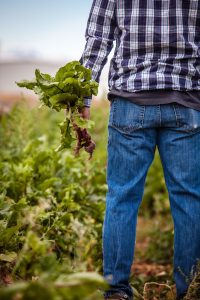 Three. Support farmer livelihoods in the U.S. – and abroad. Buy organic!
New studies in 2019 showed that organic supports farmer jobs and income – both in the U.S. and in developing economies. A study published in Agroecology and Sustainable Food Systems found that organic farms in Washington state and California provide greater employment opportunities with more job stability when compared to county averages. Outside of the U.S., a separate study published in the journal Ecological Economics also found that organic farming increases rural development and farmer livelihoods in China. MORE
Four. Feed your kids organic… even before they're born!
A six-month diet interventional study published in the journal Environment International in 2019 found that eating organic can greatly reduce pesticide exposure during pregnancy. The study showed markedly less exposure to neurotoxic pyrethroid pesticides in an organic diet. Prenatal exposure to pyrethroids has been linked to behavior and developmental issues in children. MORE
Five. "Beef" up your nutrition. Look for the organic label!
Choosing organic when you're shopping for beef at the supermarket may be a good way to boost the nutrition in your meals, according to a 2019 study published in the Journal of the Science of Food and Agriculture. The study found more healthy antioxidants in organic beef and less cholesterol, less fat, fewer fatty acids, and fewer monounsaturated fatty acids. Organic beef was especially beneficial when it came to heart-healthy α‐linolenic acid, with 170% higher levels than conventional beef.  MORE
Six. Support healthy soil for healthier plants. Choose organic!
A study published in 2019 showed that organic farming promotes beneficial soil fungi that leads to healthier crops with increased plant growth, vigor, and yield. While synthetic chemicals used in conventional farming reduce the amount and diversity of these microbes, the study published in Nature: Scientific Reports shows that organic farming boosts beneficial fungal communities in multiple crops. In turn, those fungi increase crop growth, health and overall yield. MORE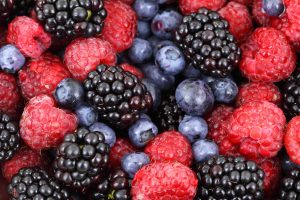 Seven. Ensure your food safety. Eat organic fruit!
Several studies in 2019 suggest that organic systems are better at suppressing foodborne pathogens like E.coli. For example, research published in the journal Biological Control found that one way organic farms suppress pathogens is by supporting biodiversity that directly prevents pathogens. Researchers surveyed beetle communities in conventional and organic farms, and found that only organic farms fostered the right beetle species that directly suppresses E. coli on farms. Another study in Frontiers in Microbiology looked at bacteria on food once it got to the grocery store and found that organic fruit may harbor fewer bacterial diseases than their conventional counterparts. MORE
Eight. Keep being bee friendly with organic!
Choosing organic to support pollinators is a staple of the Organic Center's New Year's Resolutions, because every year more and more evidence comes out showing the multitude of benefits organic farming provides pollinator communities. This year was no different, with a study coming out showing that organic farming provides honeybees critical food sources in agricultural regions. MORE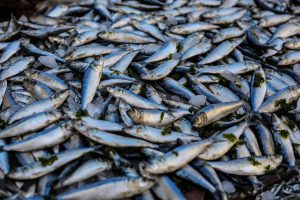 Nine. While you're saving bees, save the… fish!
New research shows that the class of pesticides -- neonicotinoids -- used in conventional agriculture that is infamous for decimating pollinator populations can also have negative impacts on fish health. A new study in 2019 shows the consequences of neonicotinoids reach beyond insects like bees and are causing fish populations to crash. Researchers found that neonicotinoid applications to watersheds have caused important food sources for freshwater fish to crash, leading to significantly smaller fish populations. MORE
Ten. Ditch the pesticides that are hiding in your body – in less than a week! Eat organic!
Looking all the way back to February of 2019, our New Year's Resolutions highlight a study published in  Environmental Research showing that switching from a conventional to an organic diet for less than a week reduces levels of pesticides in both children and adults. This study tested for a broad range of pesticides including neonicotinoids. This study's important work contributes to the growing body of research that shows how eating organic food can reduce exposure to pesticides associated with non-certified organic agriculture. MORE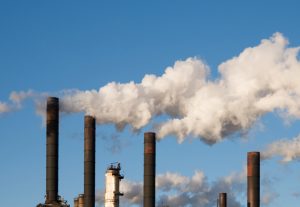 BONUS! Eleven! Turn down the dial on climate change. Support organic!
We know that the Organic Center usually only has 10 New Year's resolutions, but this year we've put in a bonus resolution about climate change, because populations around the world have been seeing negative impacts of climate change, threatening our health, society, environment, and food systems. There are multiple studies showing that organic production is better for both reducing greenhouse gas emissions and sequestering carbon in the soil. The 2019 research we're highlighting looks at farming systems' impact on energy use and greenhouse gas emissions, and finds that on a per area basis, organic systems use less energy and emit fewer greenhouse gases than conventional systems, especially when crop rotations are long and diversified.  MORE